200 Stone Grain Mill
Regular price

$423.00 USD

Regular price

Sale price

$423.00 USD

Unit price

per

Legendary mill maker, Wolfgang Mock, has done it again with the Mockmill 200 Grain Mill, ushering in a new generation of innovative grain mills that raise the bar for performance and value.
Wolfgang's Mockmill 200 represents the sum of nearly 40 years of experience and innovation and squarely achieves his goal of making fresh, healthy, high quality and great tasting whole grain flour accessible to as many people as possible.
The Mockmill's uniquely designed grinding stones produce extraordinarily fine flour, well suited for making everything from world-class artisan bread to flaky croissants. Enjoy light pancakes, waffles, tarts, pie crusts, brioche, challah, tender flatbreads and more without sacrificing the health benefits packed into natures nutrient powerhouse that is the whole grain wheat kernel.
The Mockmill 200 will grind from extremely fine flour to coarse cracked grain and will handle all wheat grains and non-oily grains, medium sized beans, corn, and non-oily spices.
Housing the Mockmill 100 is an Arboblend® shell also known as liquid wood made from 98% natural plant-based fibers. This eco-friendly material takes natural raw materials out of the waste stream and combines them with biopolymers that results in an attractive, durable yet low-cost casing. By concentrating the costs of building a quality mill into the components that matter most, the millstones and motor, Wolfgang has succeeded in keeping the price of the German-made Mockmill 100 at an amazingly attractive level.
IMPORTANT: The video below shows quick and easy setup instructions for your new Mockmill. If you don't follow the procedure in there, you will not get good milling results. And if you do, you will get GREAT milling results.
For home use: The Mockmill is intended for home use and milling quantities appropriate for normal family needs. It is not designed for commercial use in which large quantities of grains are to be ground.
All dry grains can be ground, including wheat (both hard and soft), oat groats (dehulled oats), rice, triticale, Kamut, Spelt, buckwheat, barley, rye, millet, teff, quinoa, amaranth, sorghum and dent (field) corn. Sprouted grains can also be milled provided they are thoroughly dried first. It will also grind spices, lentils and dry beans (pinto, red, garbanzo, kidney, etc.) It isn't suitable for herbs, oilseeds like flax or sesame, popcorn, or fibrous materials. 
Mockmill 200 Manual
Mockmill 200 Specs
| | |
| --- | --- |
| Power Draw | 600 W |
| Voltage | 110 V |
| Milling Speed | Approx. 1,300 RPM |
| Protection Class | 1 |
| Dimensions | 380 x 220 x 190mm | 15″ x 8.7″ x 7.5″ |
| Cable Length | Approx. 150 cm | Approx. 6′ |
| Grinding Mechanism | Corundum ceramic grinding stones |
| Milling Grades | Variable from very fine to coarse |
| Milling Rate | Approx. 200 g/min | Approx. 7 oz/min (Soft Wheat) |
| Casing | Arboblend® made from renewable raw materials |
| Hopper Capacity | 1,100 g | 2 lbs 7 oz (Wheat) |
| Weight | 8.7 kg | 19 lbs 2.8 oz |
| Contents | Mockmill with hopper cover / Owner's manual |
Compare Mockmills
Share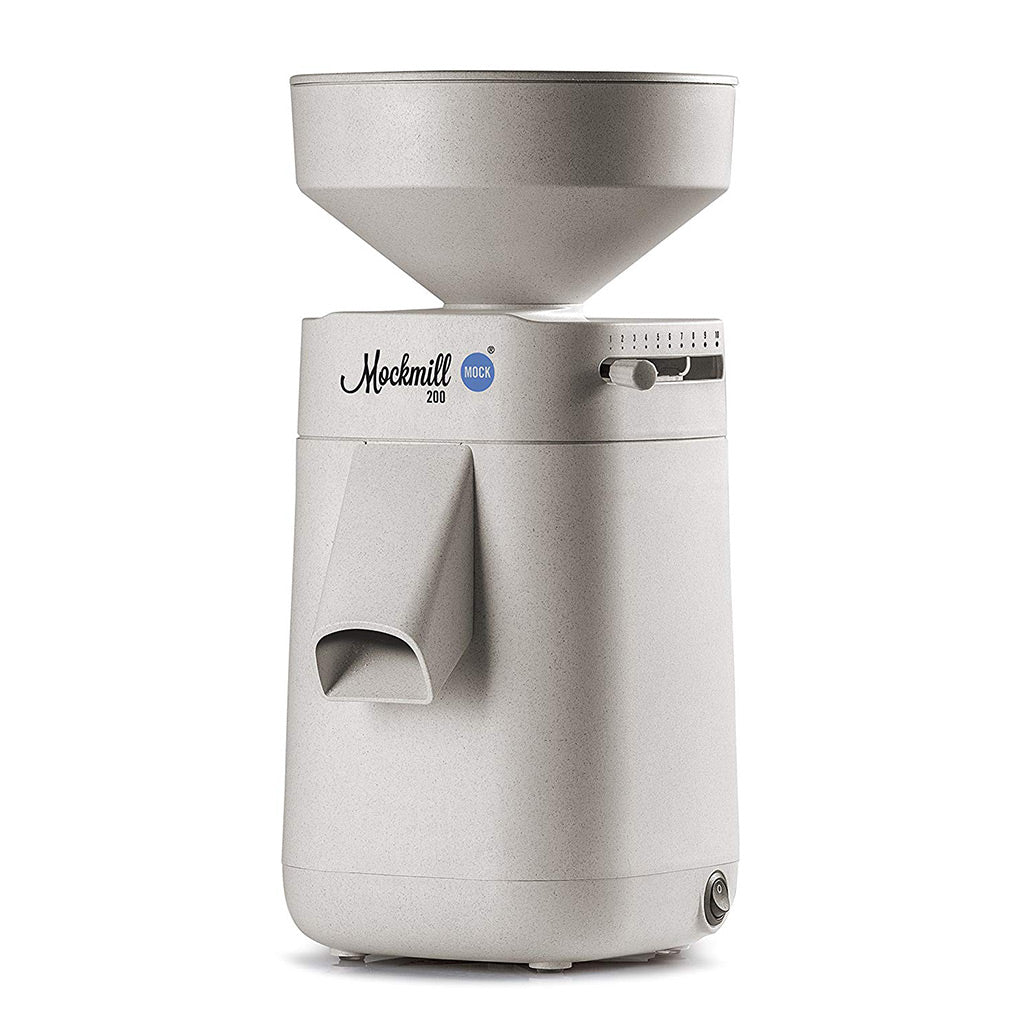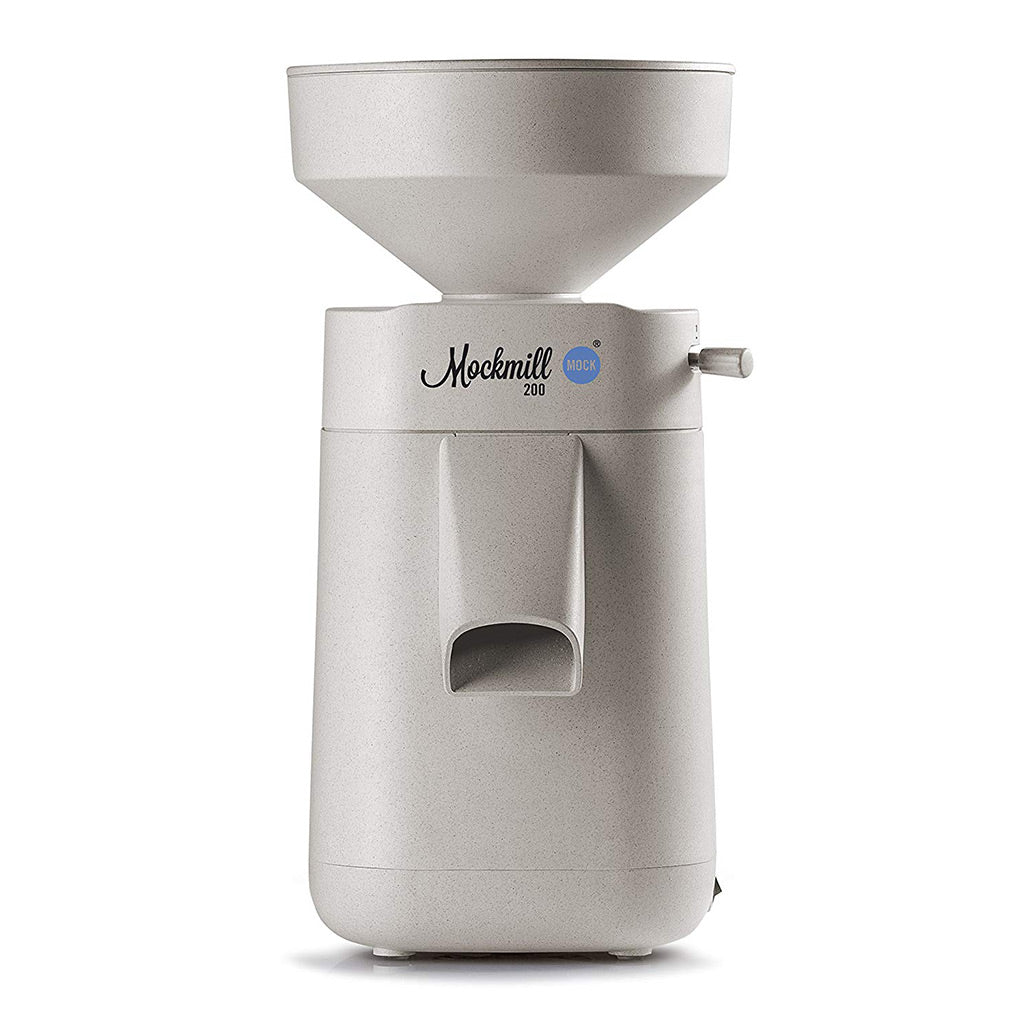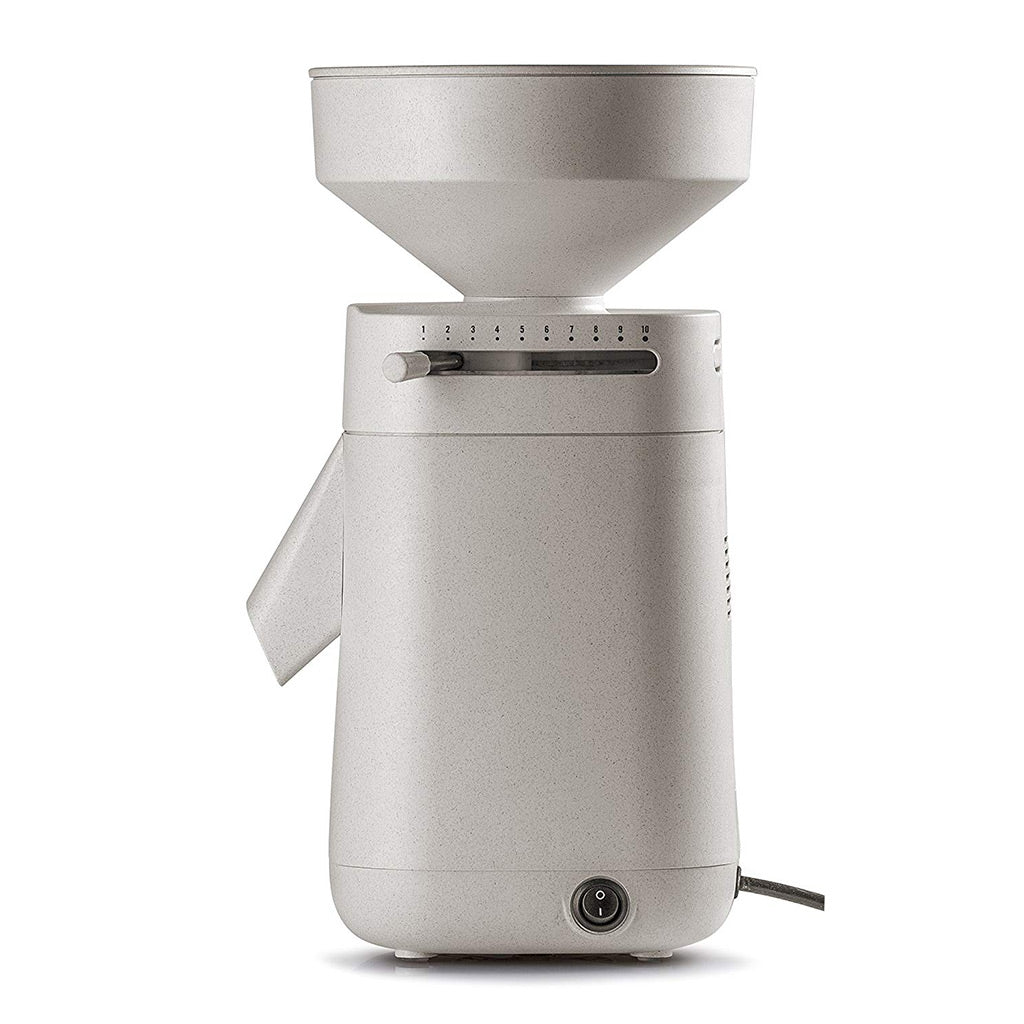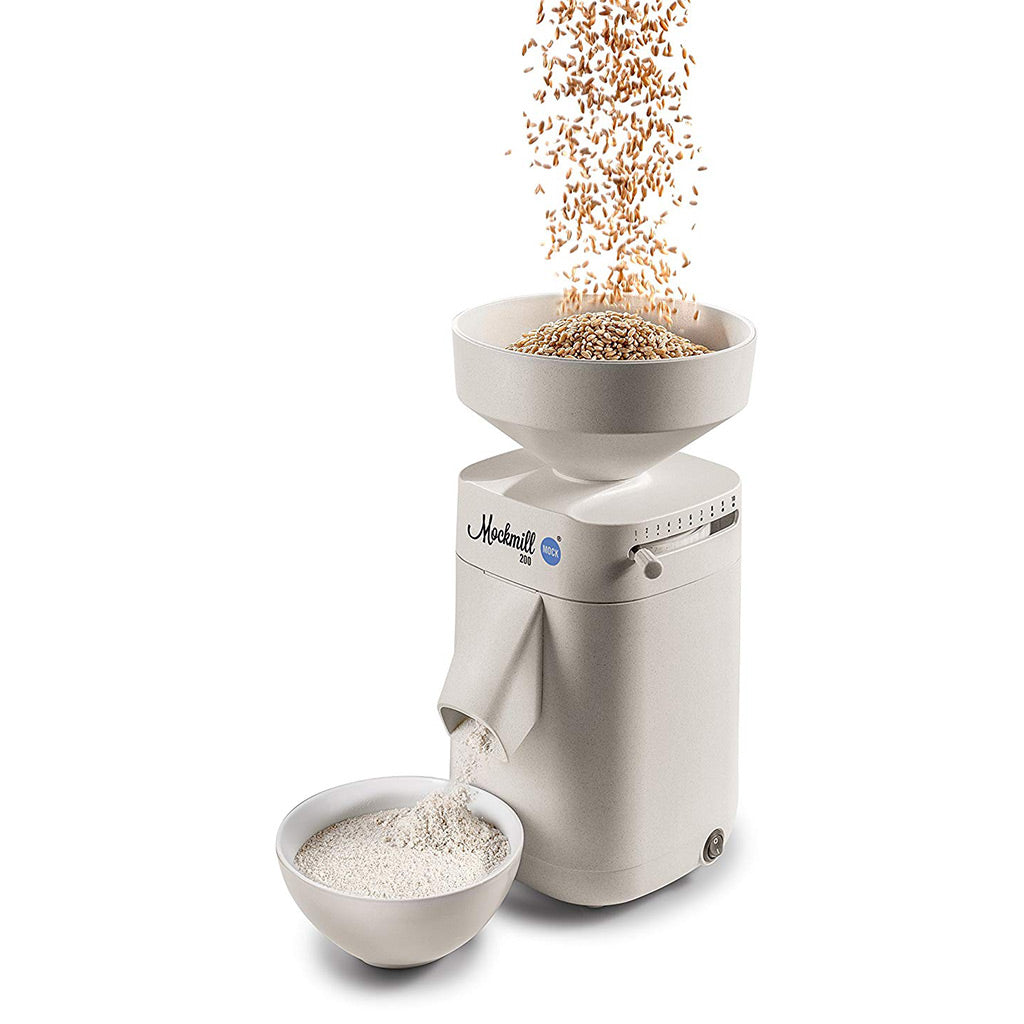 Happy Customer
I received my Mockmill Grain Mill with no trouble at all. I received it quickly and I was able to use it right away. I'm happy with the ease of ordering I had with Firewalker Oven
Great machine.
Company is legit. Customer service is on point. Returned emails within 15 min.
QUALITY!
I had another product - used it twice - and was very disappointed....but held onto it...and continued to buy flour. My husband always tells me in order to do a "good job", we need the "right tool".....and voila! I bought The Right Tool....it's wonderful!
I highly recommend the Mockmill!
I received this mill as a gift from my wife! I'm very pleased with my new Mockmill! It does everything it is supposed to do! I highly recommend the Mockmill!
IT IS AWESOME
Like everyone else I received my mill late September. No problem setting it up. Afterwards I got the email about the tutorial and learned one more technique of adjusting the stones for courser >10 or finer <1 grind that was not described in the instructions. I don't have anything to compare it to as I have never milled my own flour. And I'm new to the whole concept of whole grain flour…not whole wheat. BUT IT IS AWESOME. I've milled corn grits, corn meal, creamy wheat and lots of flour. I've baked bread, asian style buns, focaccia, cookies, biscuits, cupcakes and chocolate cake with very little, if any, adjustments to the ratios, sometimes using 100% whole grain and other times 50%-60% with delicious results. I love not having to run to the store to buy flour anymore. It stays on the counter. Looks great. I usually mill more and store in a container that gets used up within a week. Can't wait to experiment more!