Organic Einkorn Wheat Berries
Regular price

$184.80 USD

Regular price

Sale price

$184.80 USD

Unit price

per
Organic Einkorn Wheat Berries – 40 lb bags
These are whole unmilled organic Einkorn wheat berries sourced from small family farmers in the U.S and Canada.
Einkorn (German for "one-kernel" in reference to its single-grain-per-spikelet trait) is the earliest form of cultivated wheat, dating back about 10,000 years and also allegedly found in the tombs of ancient Egypt. It is unique in flavor, nutritional benefits and genetic makeup. Where modern wheat has 42 chromosomes, Einkorn has only 14.
Some Additional Einkorn Attributes:
Einkorn is about 50% higher in protein than modern wheat yet its gluten structure makes it tolerable by some people with wheat sensitivities.
Einkorn has 3 – 4 times more riboflavin (vitamin B2 which stimulates the metabolism and assists in the digestion and absorption of fats, carbohydrates and proteins) than modern wheat
3 – 4 times more beta-carotene (an antioxidant that plays an essential role in cell division, reproduction, bone growth, vision, skin health and strengthening the immune system).
3-4 times more lutein, an antioxidant and necessary component of normal vision.
Significantly higher levels of vitamin A than other wheats.
Einkorn is also a great source of minerals including zinc, manganese, potassium, phosphorus and iron.
Note on grain variations: Einkorn grain (Triticum monococcum) can and does vary in appearance from one crop to another and from one growing region to another. Here is an explanation on why there are Einkorn grain variations.
Some ancient grains, such as einkorn and emmer, grow natively in a hull that does not separate from the kernel during harvest. Dehulling these grains (removing the hull) is done to prepare them for milling into flour used for baking. Dehulling, however, also results in berries that do not sprout as well as they would if they had been left in the hull. While some of our customers have had decent germination success from some of our einkorn, most have not. I do not know why the variation but please don't buy einkorn or emmer if you need them solely for sprouting.
Share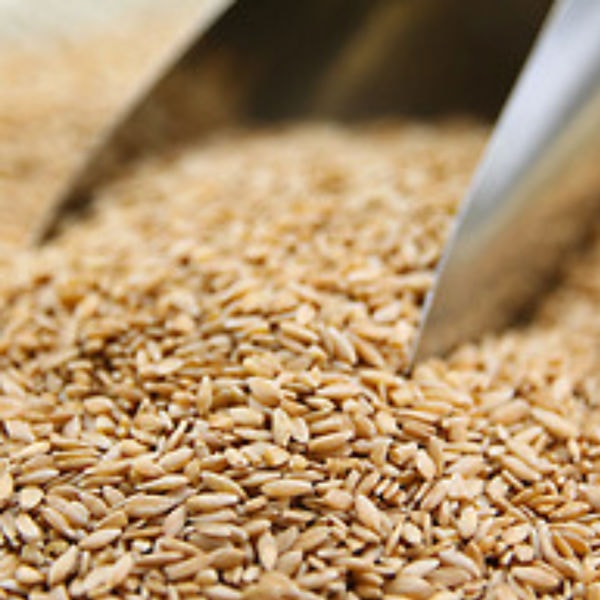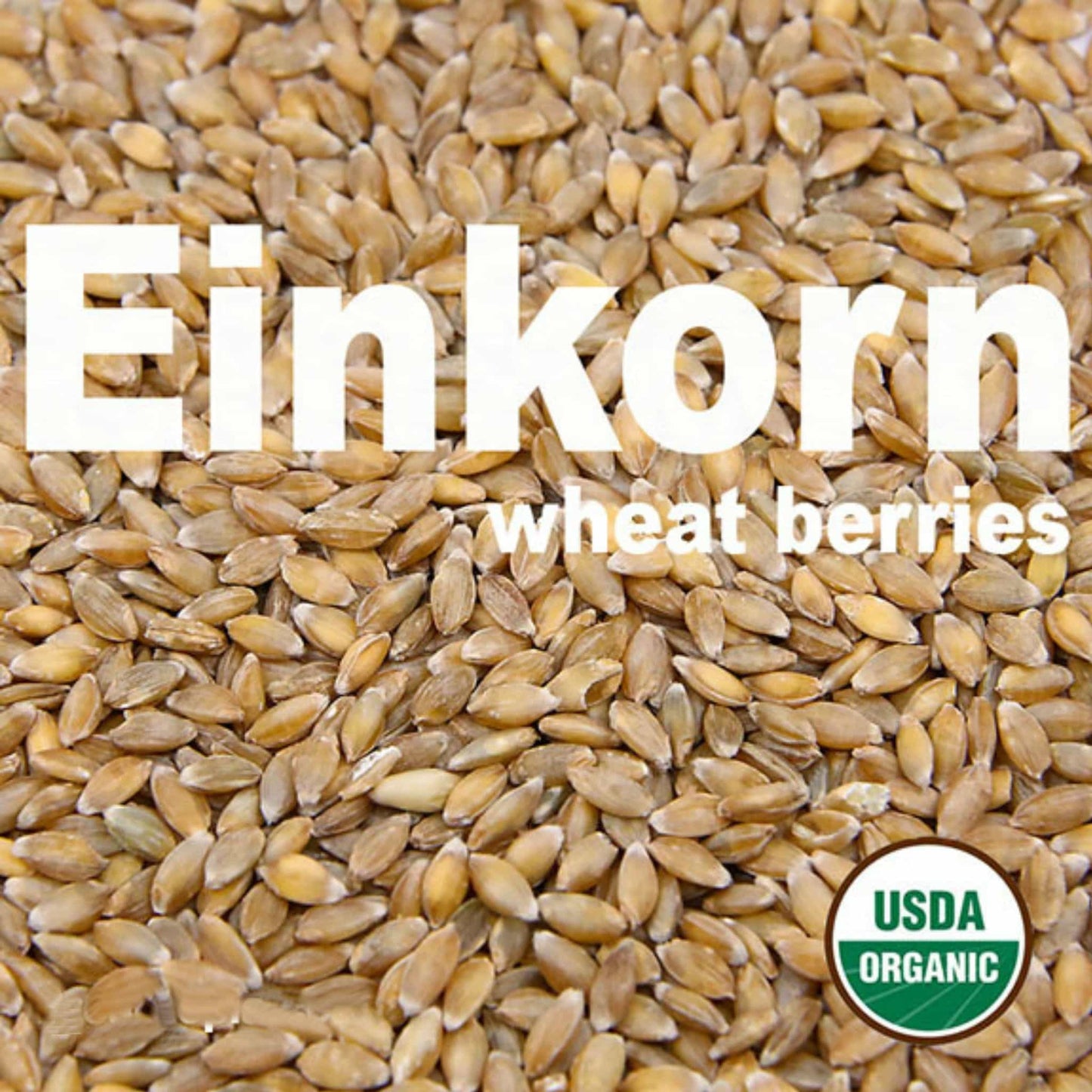 high quality product!
Our family really loves this Einkorn wheat! Even our picky 8 year old asks for the "special" bread we make with it. It doesn't seem to cause digestive issues like most grains do, and I love that it's organic and grown in the U.S. Definitely more costly, but worth it! Thanks for providing this high quality product!
Worth the extra cost.
Deliciously fragrant wheat…grinds to excellent quality flour.
looking forward to trying your einkorn berries!
looking forward to trying your einkorn berries!
Einkorn produced a great flavored product.
This winter I have made only 100% (ok 99%) whole grain bread usually 55% Einkorn 45% Rye (all from Breadtopia). Einkorn produced a great flavored product. I used 1/2 c malted barley syrup for each 51/2 C of milled flour. I increased the water called for by 4-5% from my recipe that was written for commercially ground flour and add 1/3 to 1/2 c of Bob's Red Mill vital wheat gluten. Using the poolish method [from The Bread Bible by Rose Levy Beranbaum] (2 hrs at room temperature for the starter) and letting the dough rise in the refrigerator for at least 12 hours over night. That controls the sweetness introduced by the barley syrup. With the described method and using the Einkorn, I've gotten a very nice flavor profile: a bold wheat flavor, just a hint of sweetness, and a texture somewhere between pumpernickel and commercial 100% wheat bread. With no added gluten nor additional water, the bread is similar to pumpernickel with the a great wheat flour. Mind you, I do like porter and stouts. Use that as a reference point for flavors that I like.
We love this product!
We love this product! We grind exclusively organic einkorn for all our baking needs. My kids and I scratch bake everything from pancakes and muffins to tortillas, pasta and raised bread.