Primavera 70
Regular price

$3,795.00 USD

Regular price

Sale price

$3,795.00 USD

Unit price

per
The Forno Bravo Primavera is custom made to order in California and requires a 30-day lead time.
The Forno Bravo Primavera Series is a family of fully-assembled pizza ovens. These innovative ovens deliver a true Italian wood-fired cooking experience in a package designed to fit in almost any backyard or patio—and most budgets. Using high-tech refractories and space-age insulators, the Primavera ovens strike the perfect balance between capability/performance, and size/weight. Both ovens require virtually zero assembly, and they can be set up without specialized tools or equipment.

The Primavera ovens are available in two sizes: the Primavera 60 offers a 24" cooking floor, while the Primavera 70 delivers more cooking space with a 28" cooking floor. Both ovens are available with or without a metal stand so that it can be either placed on a deck or patio or installed on a custom stand or grill island.

These assembled ovens are the right choice for homeowners who do not have space, time or budget for a larger wood oven, but still want to enjoy authentic wood-fired cooking, Vera Pizza Napoletana and hearth bread. The Primavera 60's 24" internal round cooking floor is large enough for true "fire-in-the-oven" pizza baking and roasting, where the 28" Primavera 70 oven is capable of baking multiple pizzas at a time, and handling a larger number of roasting pans or loaves of bread.

Both ovens feature a 6" oven landing, which is perfect for keeping food warm, and for holding pots and roasting pans as they go in and out of the oven. The ovens also include a traditional Italian-style vent and chimney. The chimney is essential to proper oven operation, allowing efficient heat movement for authentic high-heat cooking. On a practical note, it keeps hot air and smoke away from the chef and keeps the front of the oven less sooty.

The Primavera oven's attractive and weather-proof black powder-coated metal stand can be set up using a wrench.

Using commercial-grade refractories and insulators, the Primavera ovens combine fast heat-up (as quick as 20 minutes) with excellent heat-holding capabilities. The outer shell of the oven stays cool, while the oven chamber easily maintains 750ºF plus, to bake authentic Italian pizza in two minutes. The oven dome and floor are rated for operation at temperatures up to 2300ºF—far greater than the oven would ever reach.

The oven includes a steel door with a thermometer. Optional accessories include a pizza placing peel, a round turning peel, an oven brush, oven rake, oven shovel, and infrared thermometer.
 The Primavera is custom made to order and ships in approximately 4-5 weeks.
Internal Cooking Floor: 28"x35"
Oven Landing: 6" deep
Oven Opening: 16" wide x 9.5" high
Oven Width: 42"
Oven Weight: 1050 lbs
Stand Weight: 180 lbs

Primavera 70 Tech Specs: Detailed Specs
Primavera Manual and Curing Instruction: Data Sheet
Important Curbside Delivery Info at the Bottom
Share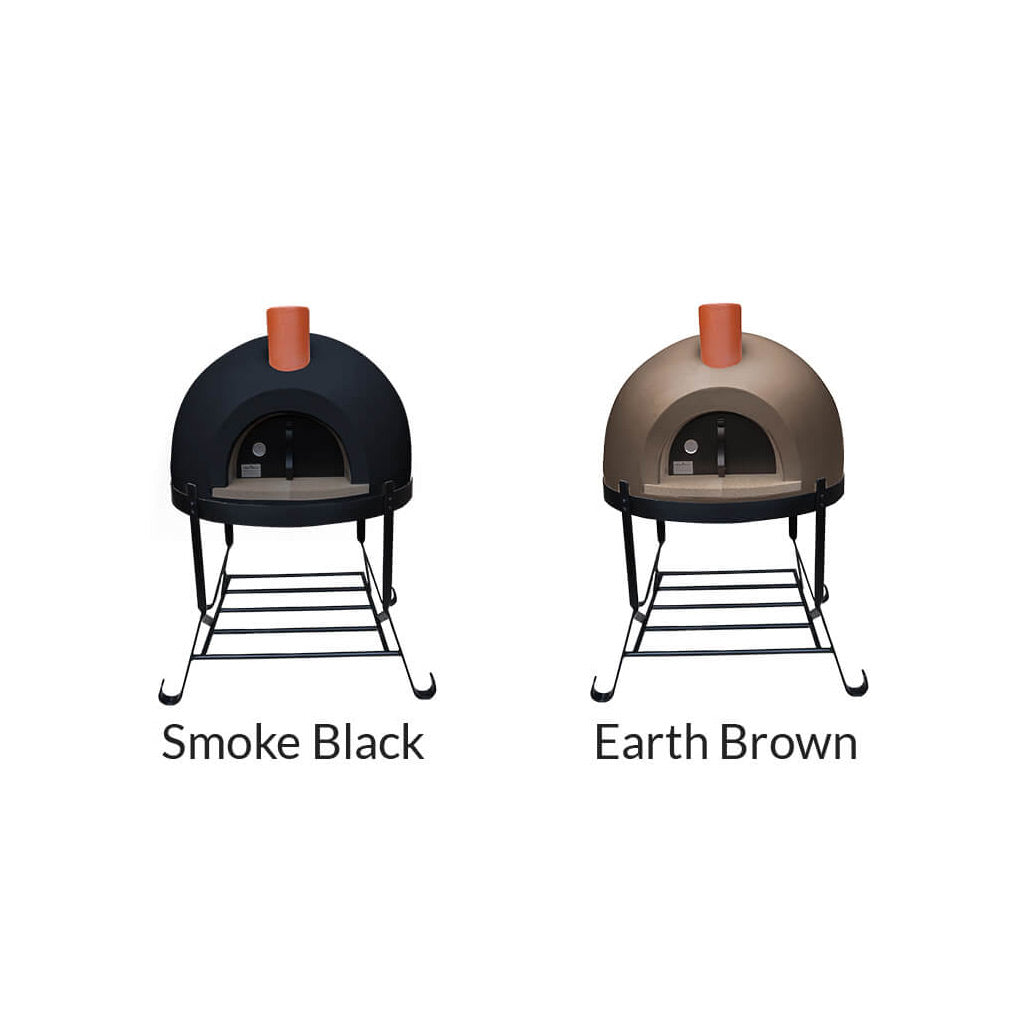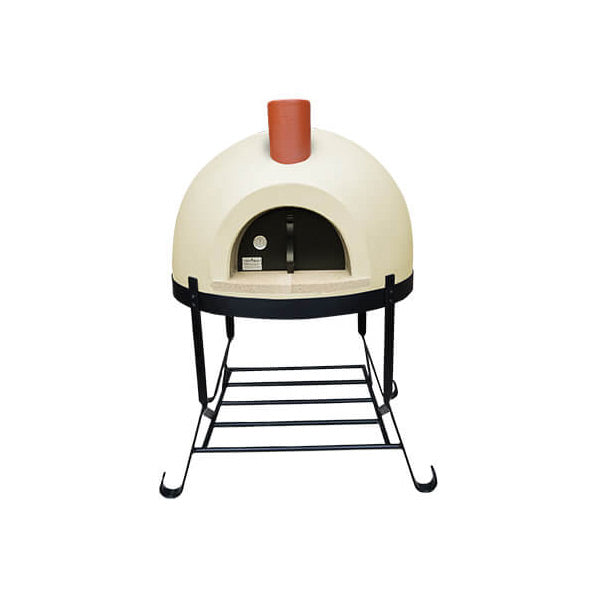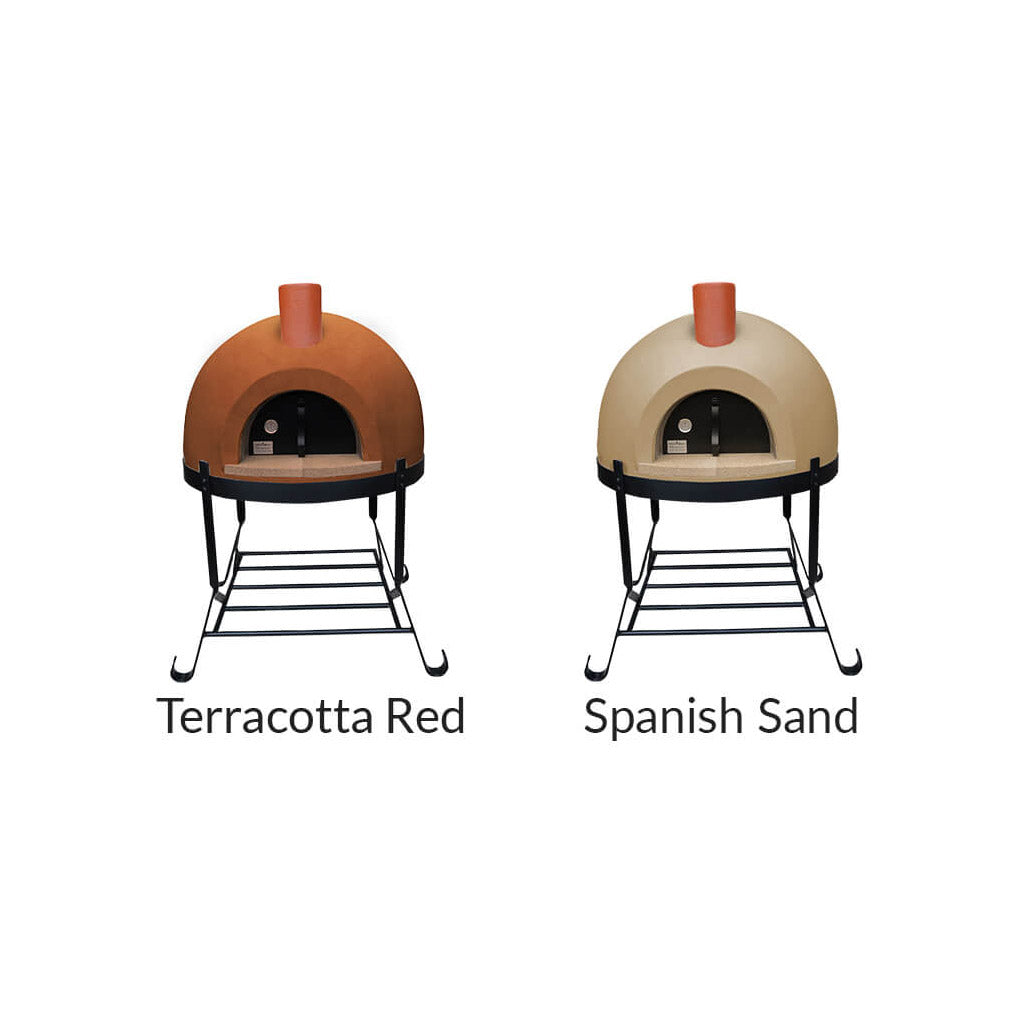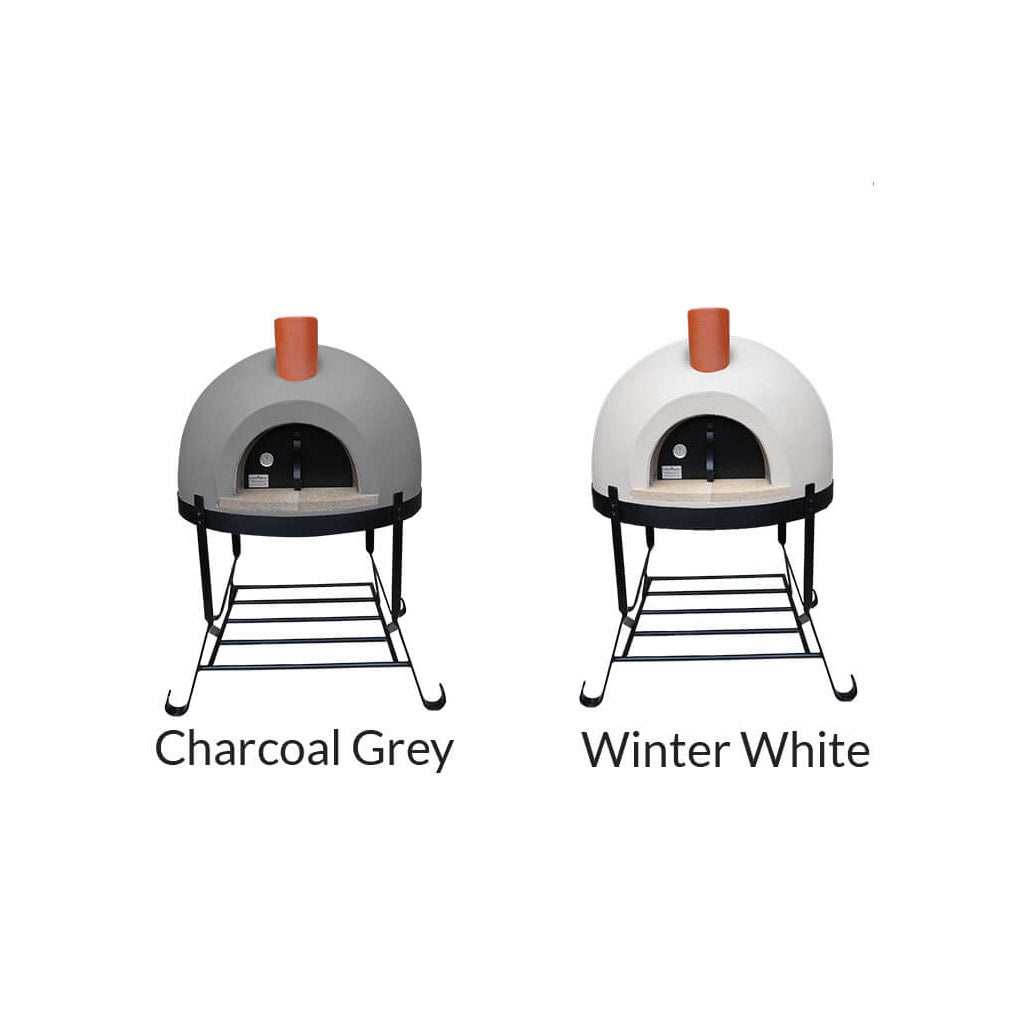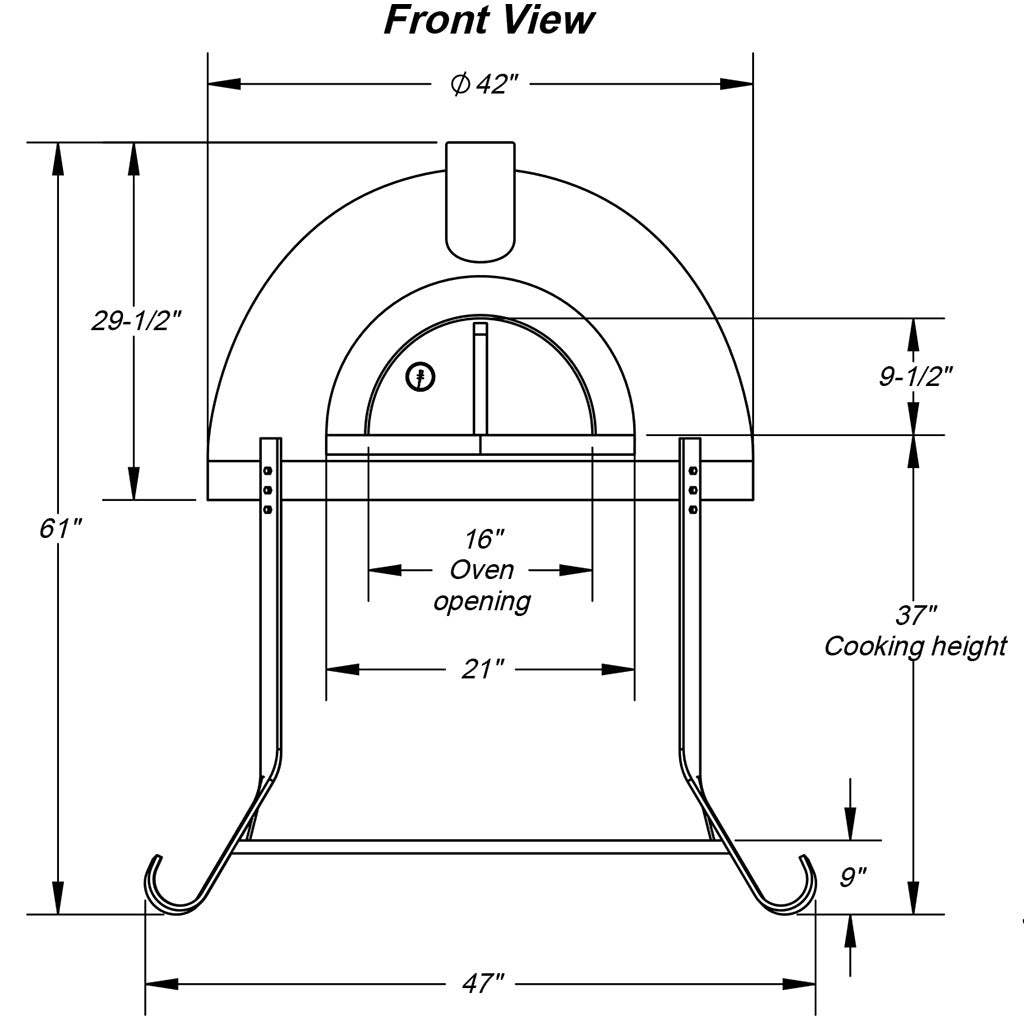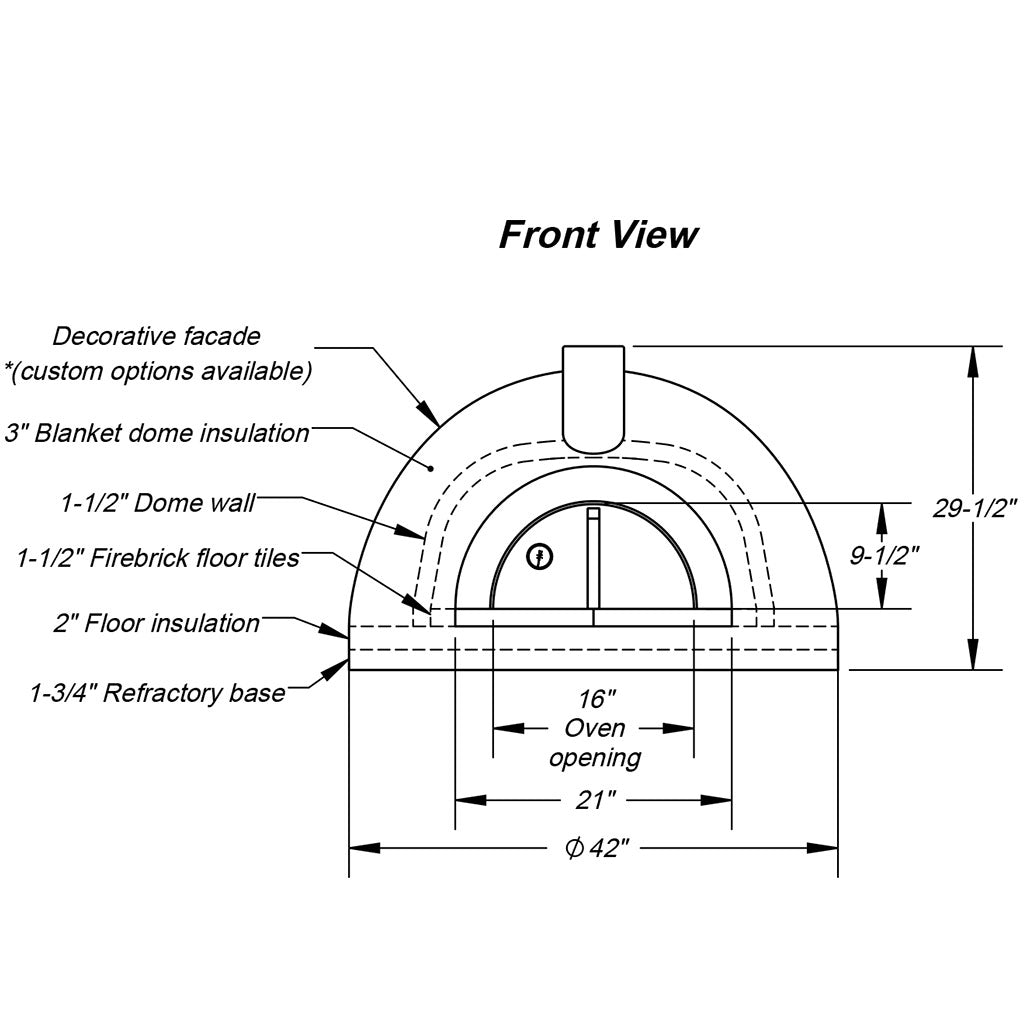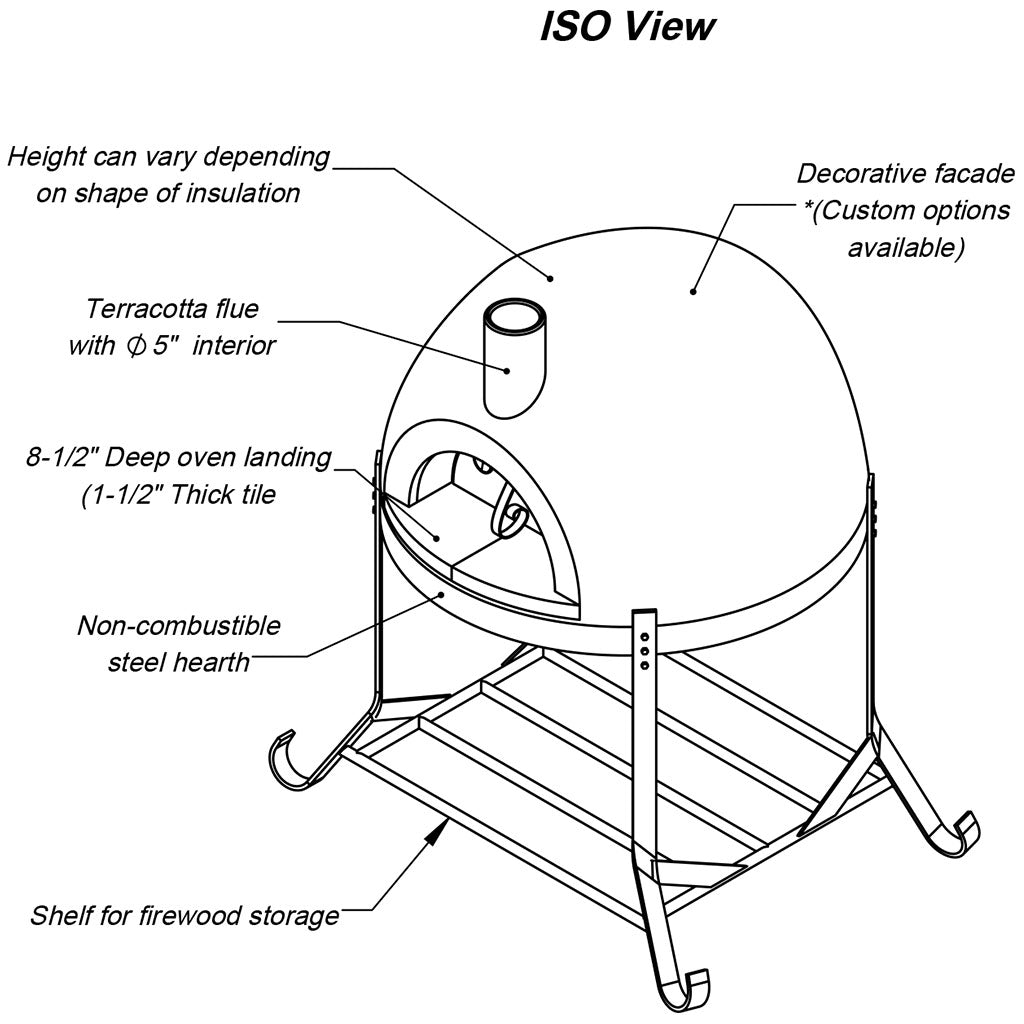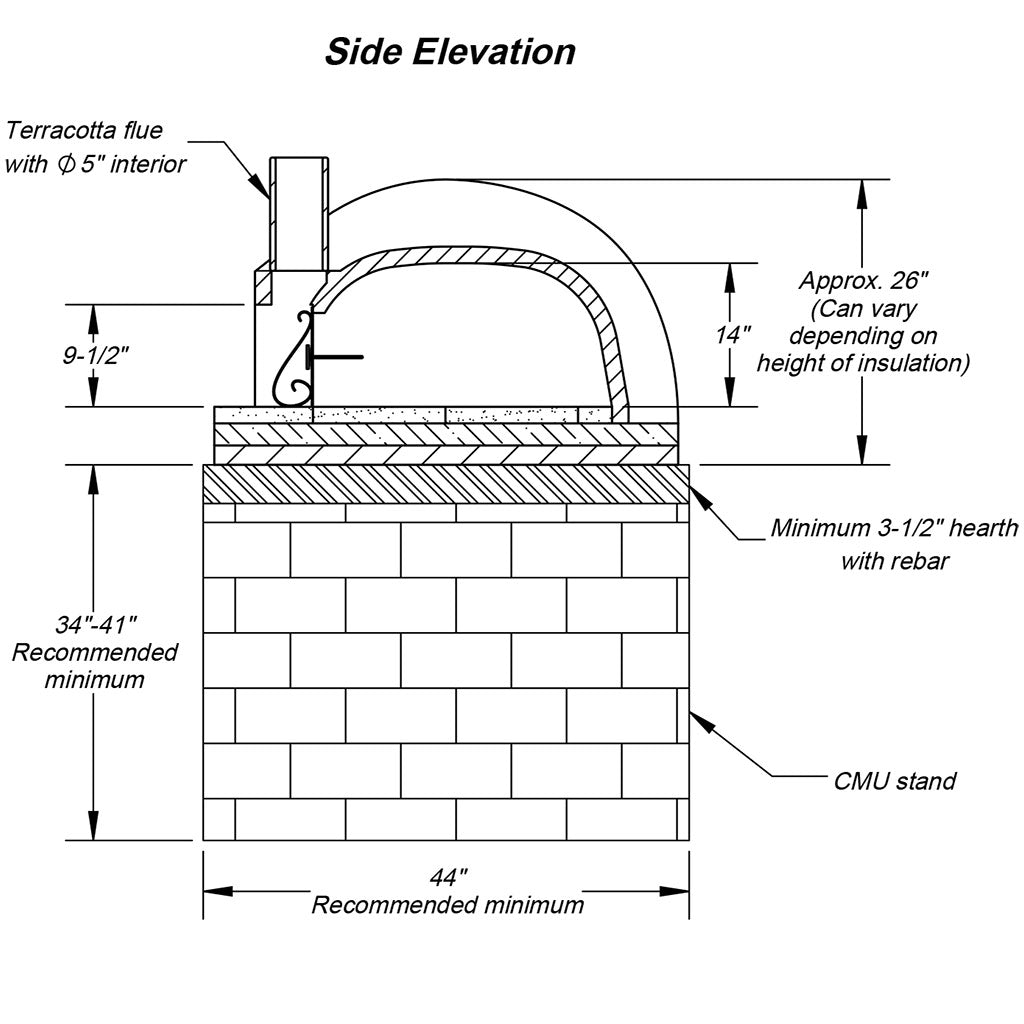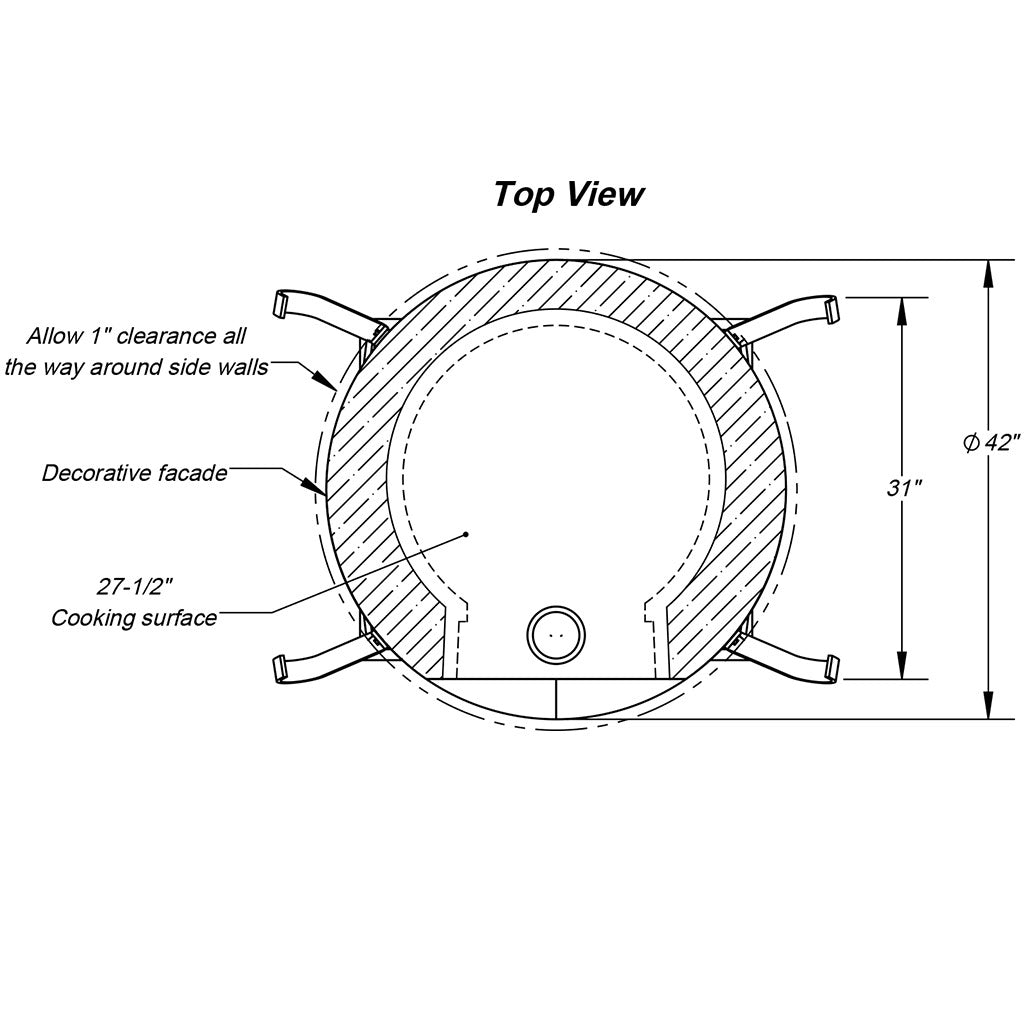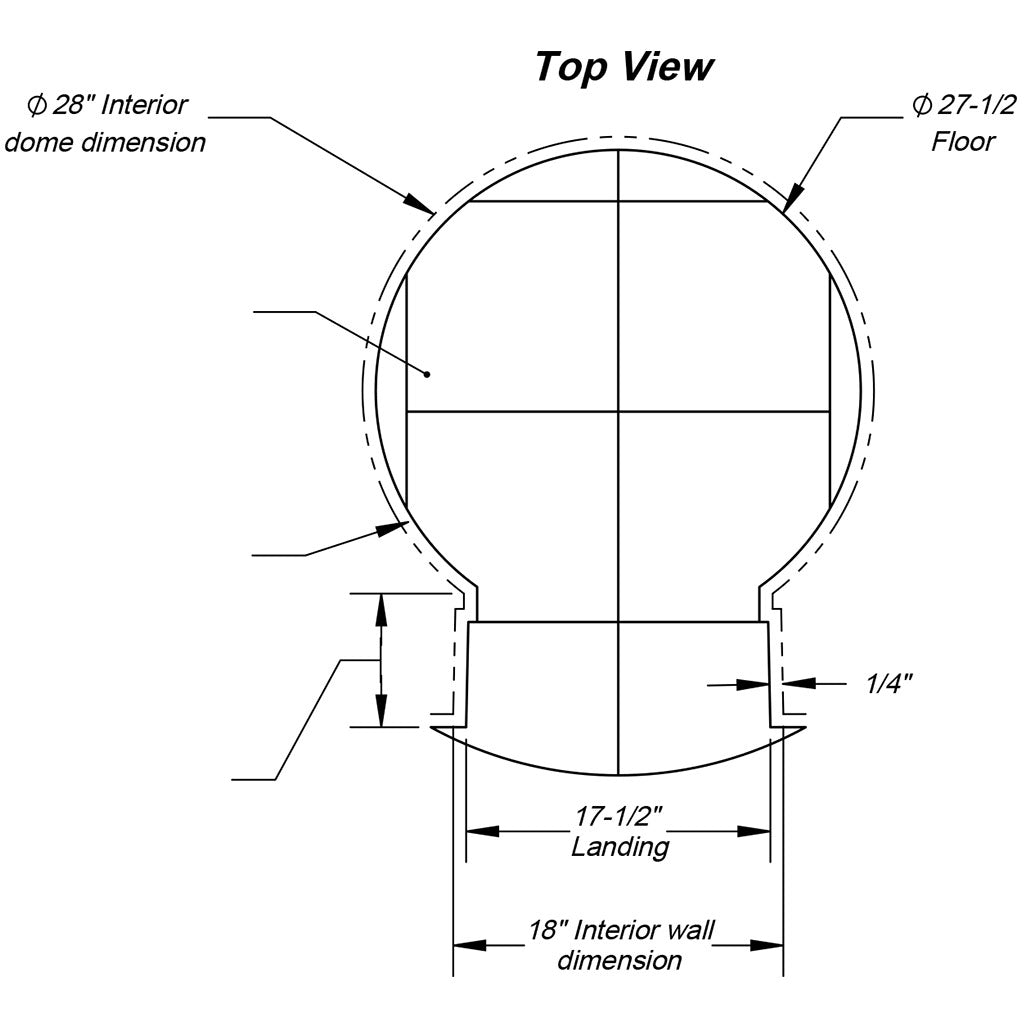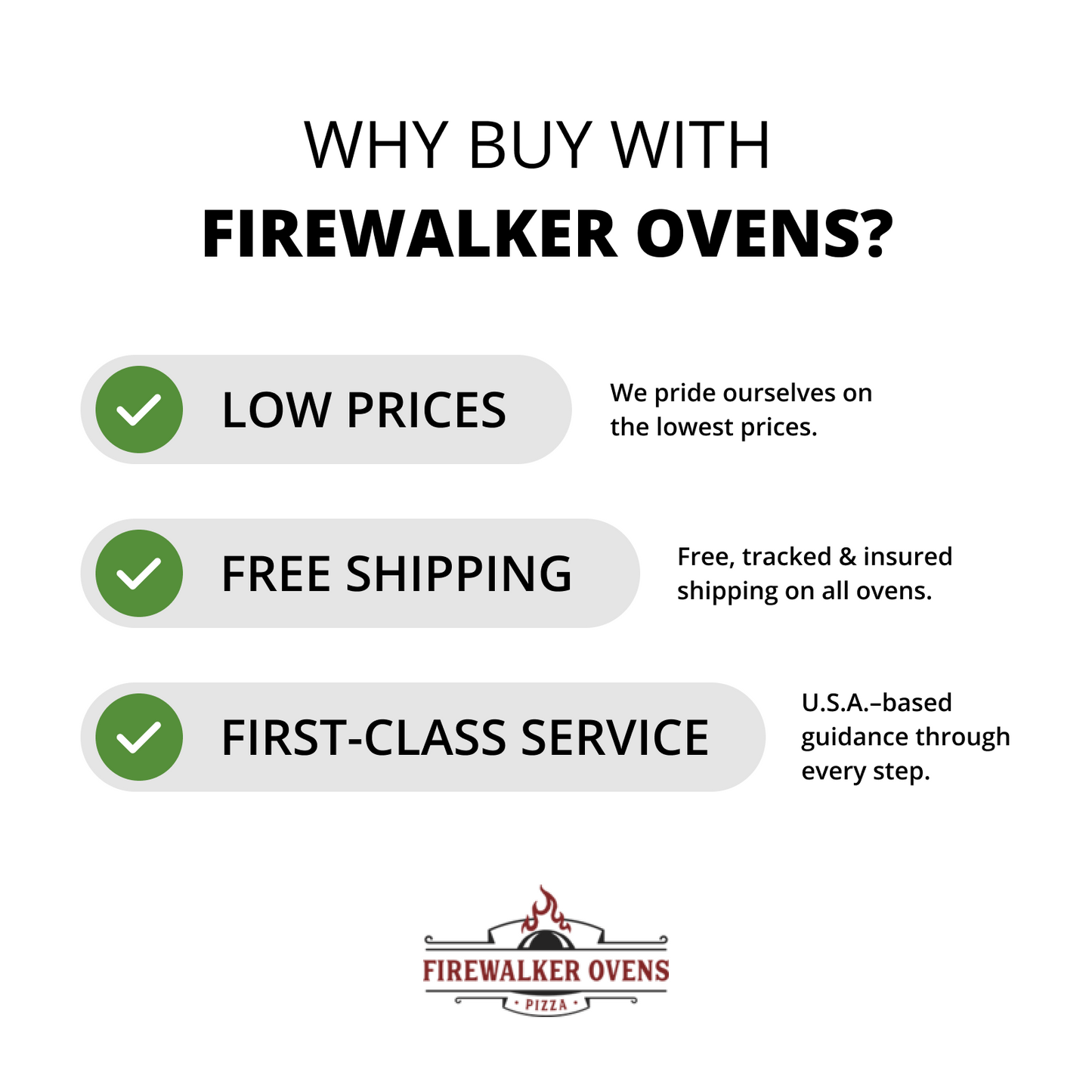 John P
There is a learning curve so don't give up, you'll probably burn a few pizzas and tweak your pizza dough all summer. Once we figured it out- WOW! Don't hesitate- you'll love it.
Marcus D
The Mrs. gave me a Forno Bravo for our anniversary this year. We skipped the vacation and decided to give gifts that could be used all year long instead of sitting on the beach "wasting" money for a week. Now we sit on the patio with our college friends and cook for hours. We fire it up several times a week use it for pies, bread, dessert, smores, and obviously pizza. Another bonus is you can cook outside when it's 90 degrees and don't have to heat up the house with the kitchen oven.
Sarah H
It took about ten days to receive the Primavera, but it was well packed and arrived safely. We used a large dolly to move to crate into place.