Bella Medio 28" – Wood Fired Pizza Oven
Regular price

$2,795.00 USD

Regular price

Sale price

$2,795.00 USD

Unit price

per
Introducing the Bella Medio: the optimal oven for mid-sized gatherings and making delicious wood-fired food. Portable and efficient, this wood-fired pizza oven is a trusty companion that helps you cook up the best homemade food like pizza, bread, and more, in an outdoor setting.
It's perfectly capable of baking 3 pizzas at a time, roasting a small turkey, holding 4 roasting pans, and baking 12 loaves of bread at the same time! 
Moreover, it can heat up to over 750ºF in about 15 minutes and requires minimal wood fuel to do so. Last but not least, the inside stays hot while the outside stays cool thanks to over 2" of industrial-grade ceramic insulation!
Order the Bella Medio 28" now to start cooking authentic, wood-fired food!
Why choose the Bella Medio 28"?
Cook authentic, wood-fired food –

Whether you're baking pizza, bread, or roasting a turkey, the Bella Medio gives you that authentic wood-fired taste we all know and love!
More space to cook with –

With a 28" W x 24" D cooking floor and 672 sq. in. cooking space, preparing your favorite dishes becomes a spacious and stress-free experience. 
Efficient heating –

The "vent outside the chamber" design allows the door to be used as a damper. This makes it easier to control and retain the temperatures, which gives you the smoky flavor you're looking for.
Sturdy, durable, and stylish –

Expertly constructed with premium 304 stainless steel here in the USA, the Bella Medio will last you for years to come! Pair that with the professional grade, powdered coated hook in striking red or stately black and you have a dashing outdoor cooking companion!
Easy to move and position –

The Bella Medio can be mounted on a rolling cart that's equipped

with two handles, a storage shelf, and four casters (2 locking), making it easy to move and position. 
Wood-Fired Cooking Made Portable:
The Bella Medio28 is a mid-sized, wood fired pizza oven and rolling cart. Portable and efficient, the Medio28 is perfect for families and outdoor parties. Made in the USA with stainless steel construction, a 28" W x 24" D cooking floor, and 672 sq. in. cooking space, the Medio28 has room to work and is built to last. It can bake 3 pizzas at a time, roast a small turkey, hold 4 roasting pans, or bake 12 loaves of bread.
Efficient Heating:
Even with its large cooking capacity, the Medio28 still heats up to over 750°F in about 15 minutes, and requires very little wood fuel. Over 2" of industrial-grade ceramic insulation helps keep the outside of the Bella cool while the inside is at full temperature!
Flexible Cooking:
This oven can bake and roast better than a conventional oven, grill better than a charcoal or gas grill, and has a larger cooking space than most residential grills. It's the one oven that can do it all. The oven's high throughput — as many as 30 to 40 pizzas in one hour — is enough for even large groups.
Quality Construction and Features:
• 304 polished stainless steel and solid weld construction for the oven dome, landing, door, and chimney, promises years of worry-free, rust-resistant operation.
• Professional-grade, powdered coated hood in striking red or stately black gives it a stylish look and is built weather tough.
• Authentic ceramic cordierite cooking floor for gourmet performance. This dense refractory floor offers outstanding heat retention and transfer for baking, along with extreme resistance to thermal shock (heating and cooling cycles) for durable, long-term use.
• The "Vent outside the chamber" design allows the door to be used as a damper to better control and retain temperatures and the smoky flavor of wood-fired food.
• The attached rolling cart is equipped with two handles, a storage shelf, and four casters (2 locking), making it easy to move and position. The Grande32 is a great choice for home cooking and entertaining.
Usage Characteristics
Cooking Floor:  28" W x 24" D
Oven Landing: 19.5" W x 5.5" D
Cooking Area: 672 sq. in.
Oven Opening: 18" W x 9" H
Heat Up Time: 15 minutes
Cooking Dome Height (from baking floor): 13"
Pizzas at One Time: 3 (30-40 per hour)
Loaves of Bread: 12
Oven Dimensions
Width (with handles): 39.1"
Width (not including handles): 34.1"
Depth (with landing):  32.4"
Oven Height (not including cart or chimney): 21.1"
Cooking Floor Height (from ground): 35.4"
Total Height (with cart & chimney): 80.1"
Chimney Diameter: 4"
Weight (oven & cart): 250 lbs.
Includes:

304 Stainless steel pizza oven with powder coated hood and integrated thermometer
High-grade ceramic cooking floor
Stainless steel stove pipe with flue
Stainless steel door
Stainless steel cart, with hardware to assemble it (typically in less than 1 hour)
Handles for moving the cart, side hooks for holding pizza peels, and a storage shelf for wood
Starter tool kit with: Leather gloves, stainless steel pizza peel, and wooden pizza peel
Medio 28 Tech Specs: Detailed Specs
Medio 28 Manual: Manual
Important Curbside Delivery Info at the Bottom
Tips
When cooking with live fire, your Bella Outdoor Living oven cooks with reflected heat. With reflective heat, the flame from a live fire is bounced off the dome onto your food. This reflective heat cooks food, such as pizza, and also recharges the cooking floor, putting heat back into the floor to replace heat that is lost through cooking. Because your Bella Outdoor Living oven breathes, drawing in cold air through the lower half of the oven opening and exhausting hot air out the top half of the opening, it is constantly moving hot, moist air across the top of your food. While modern convection ovens use fans and heat coils to move hot, dry air within the oven, nothing can compare with natural convection. Finally, heat stored in the cooking floor is transferred directly into food that is set on top of it. This is true for bread and pizza, which are set directly on the cooking floor, and for pots and pans set on it. It is this unique cooking ability that lets you make Italian pizza, hearth bread and great roasts in your Bella Outdoor Living oven, and what makes wood-fired cooking unlike any other type of cooking. The type of wood you burn will depend to a large extent on where you live. The species selection and predominance of medium-hard (such as poplar) or hardwoods (such as oak) vary from the North American west coast to the east coast, and from the south to the north. Avoid burning sappy, oily woods, such as red pine, and never burn laminated woods like plywood, pressure-treated woods, or anything that has been painted, chemically treated or glued. The most important rule to follow is that everything you burn must be dry and seasoned. The best woods to burn in your Bella Outdoor Living oven are hardwoods such as oak, maple, ash, beech, and birch, or fruit and nut trees, including apple, almond, cherry, pear, and pecan. Fruit woods not only burn well, they are also fragrant. Hardwoods weigh almost three times as much as softwoods, like pines, fir, cedar, and spruces, so they give off more heat (BTUs). Your wood should be dry and aged for six months to a year so that it will burn well, and produce the heat that your oven needs. If your wood is green, it will burn poorly, and produce a lot of smoke – which can soot up your entry arch.
Share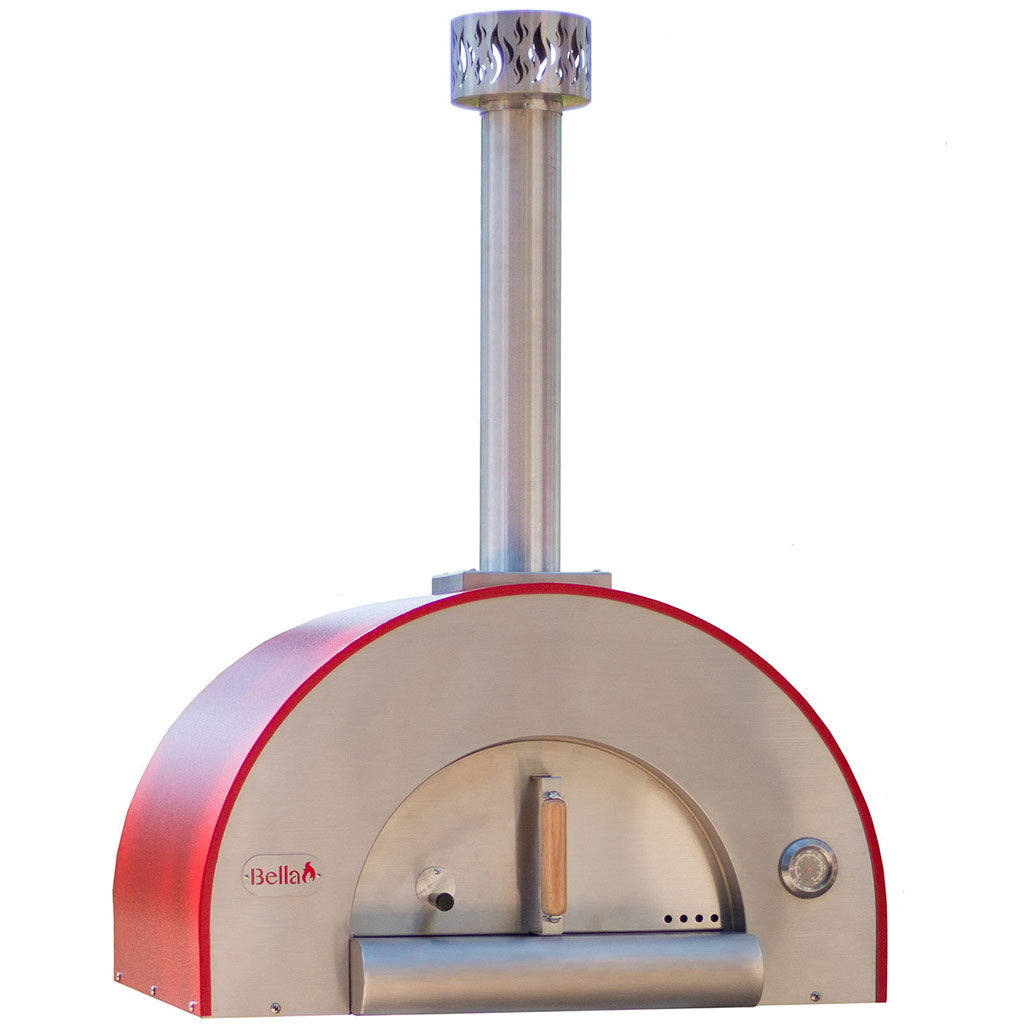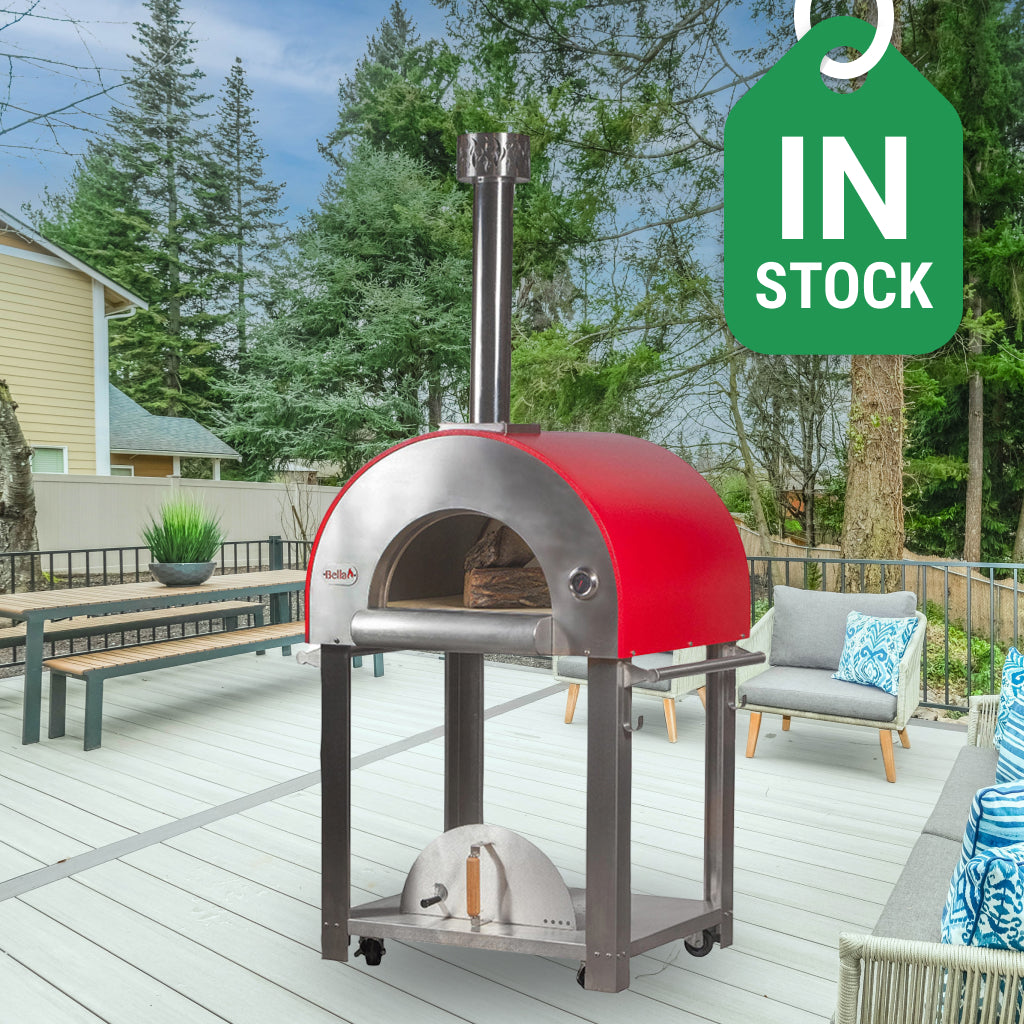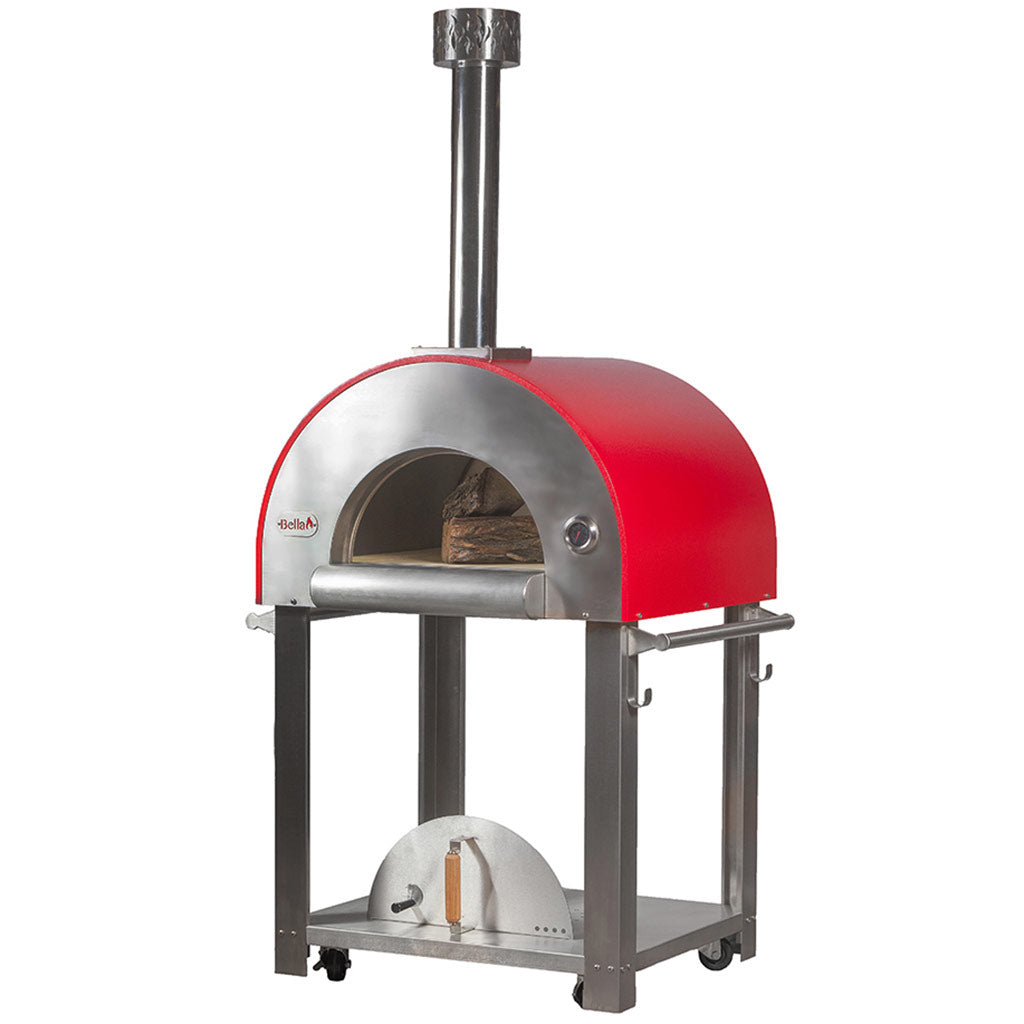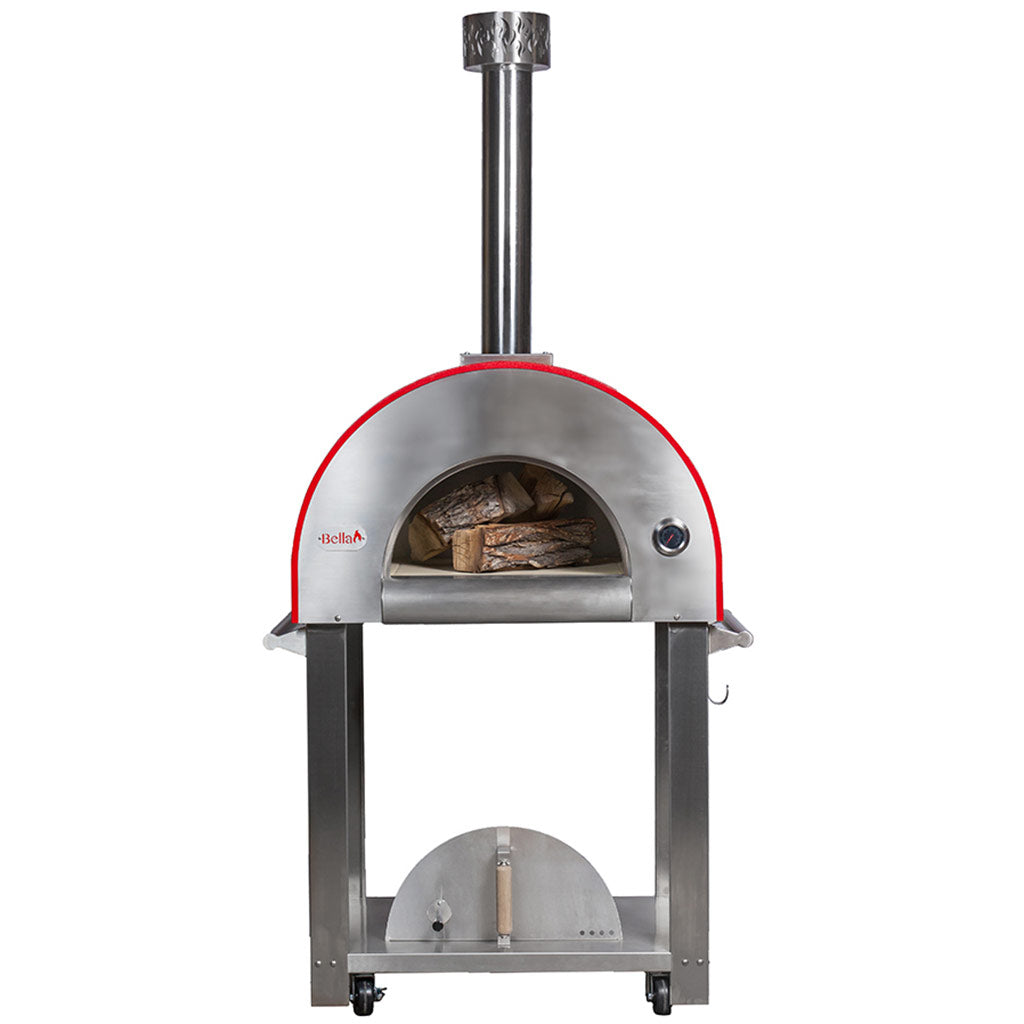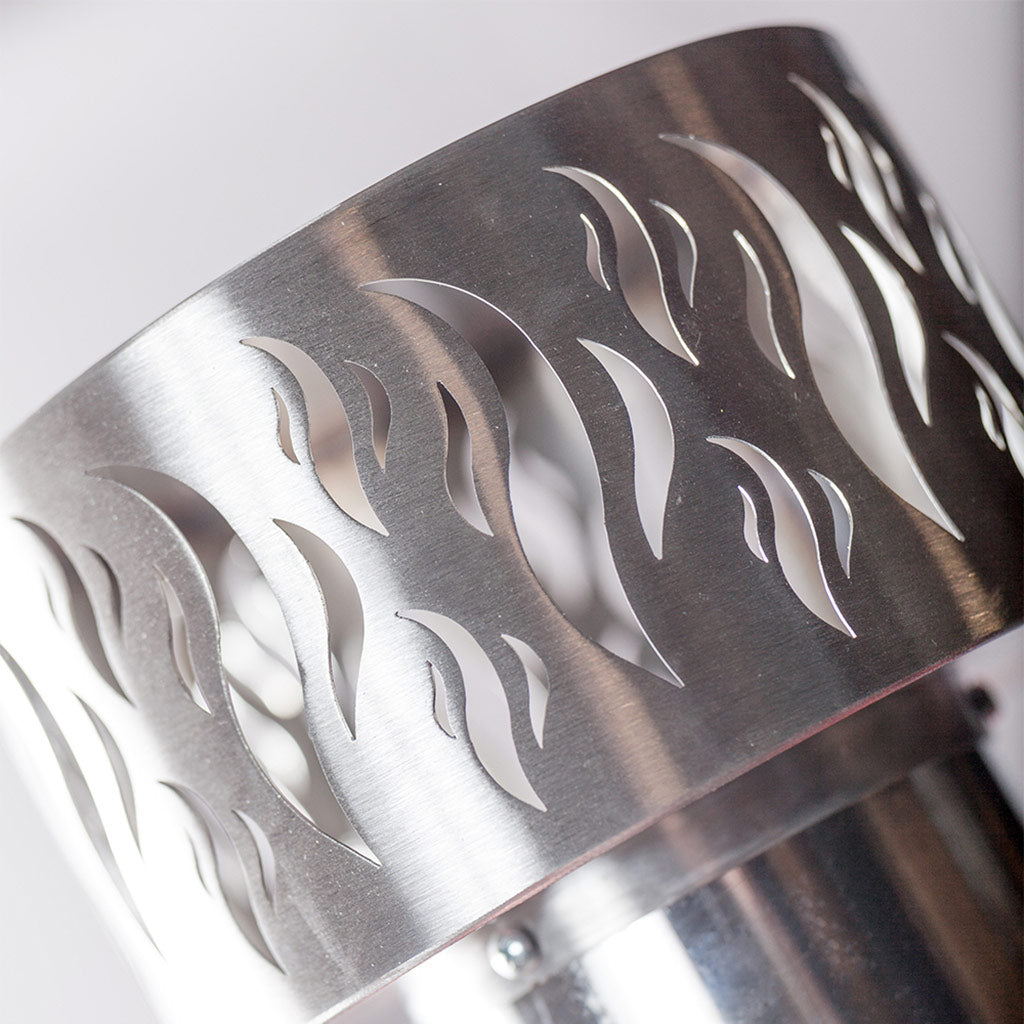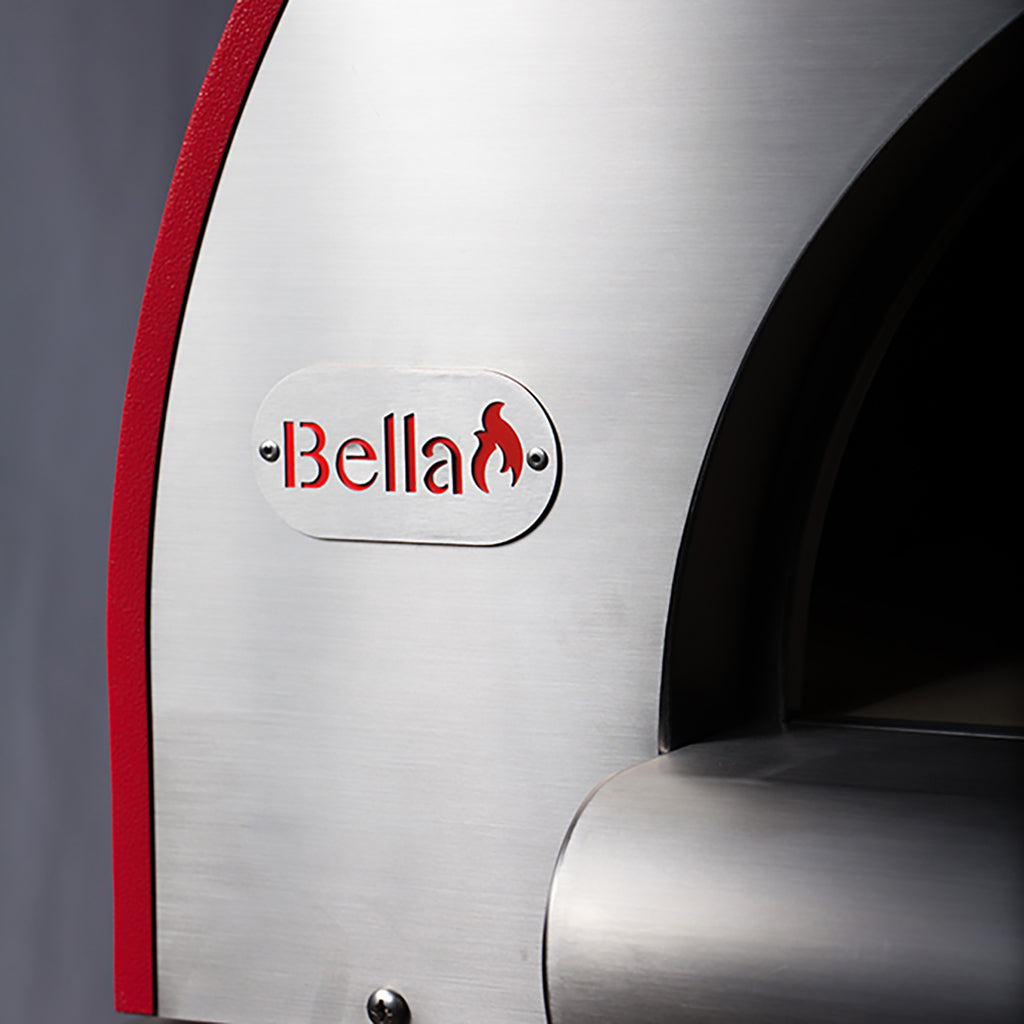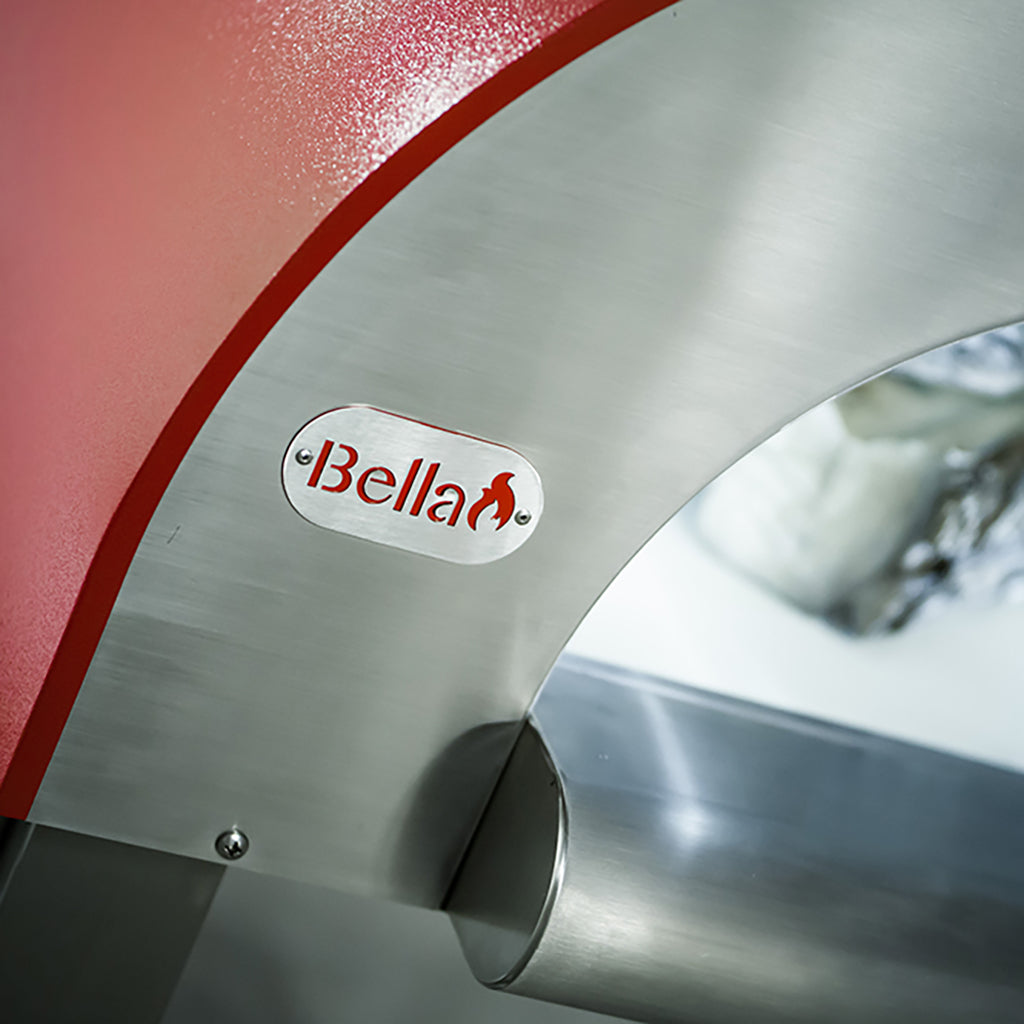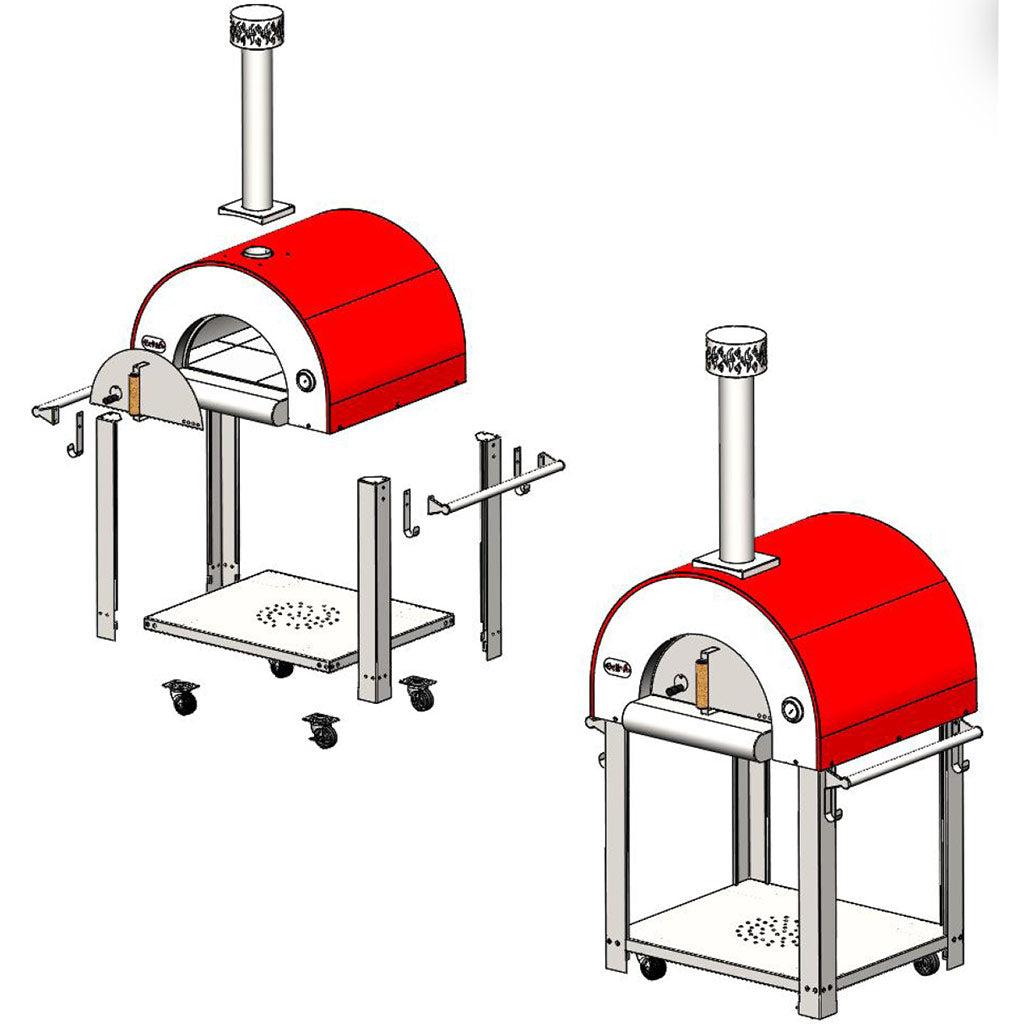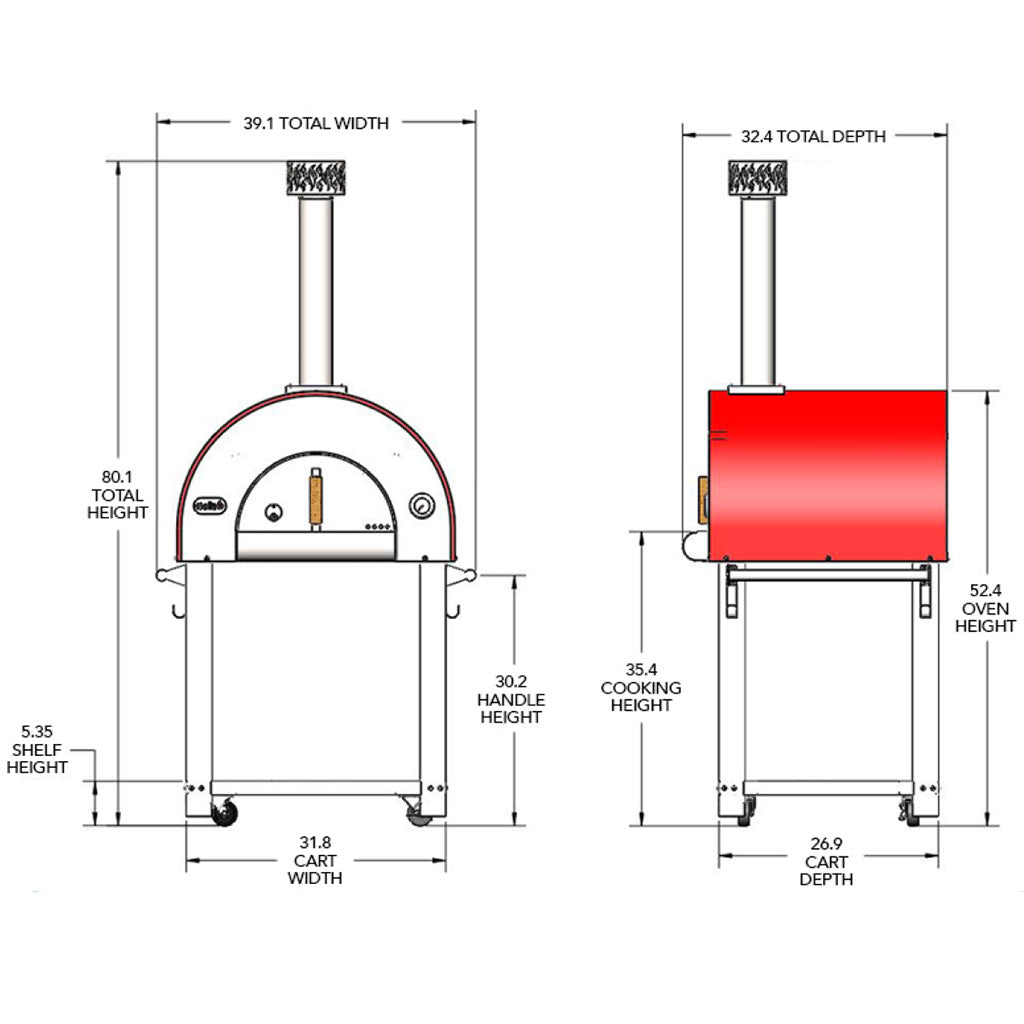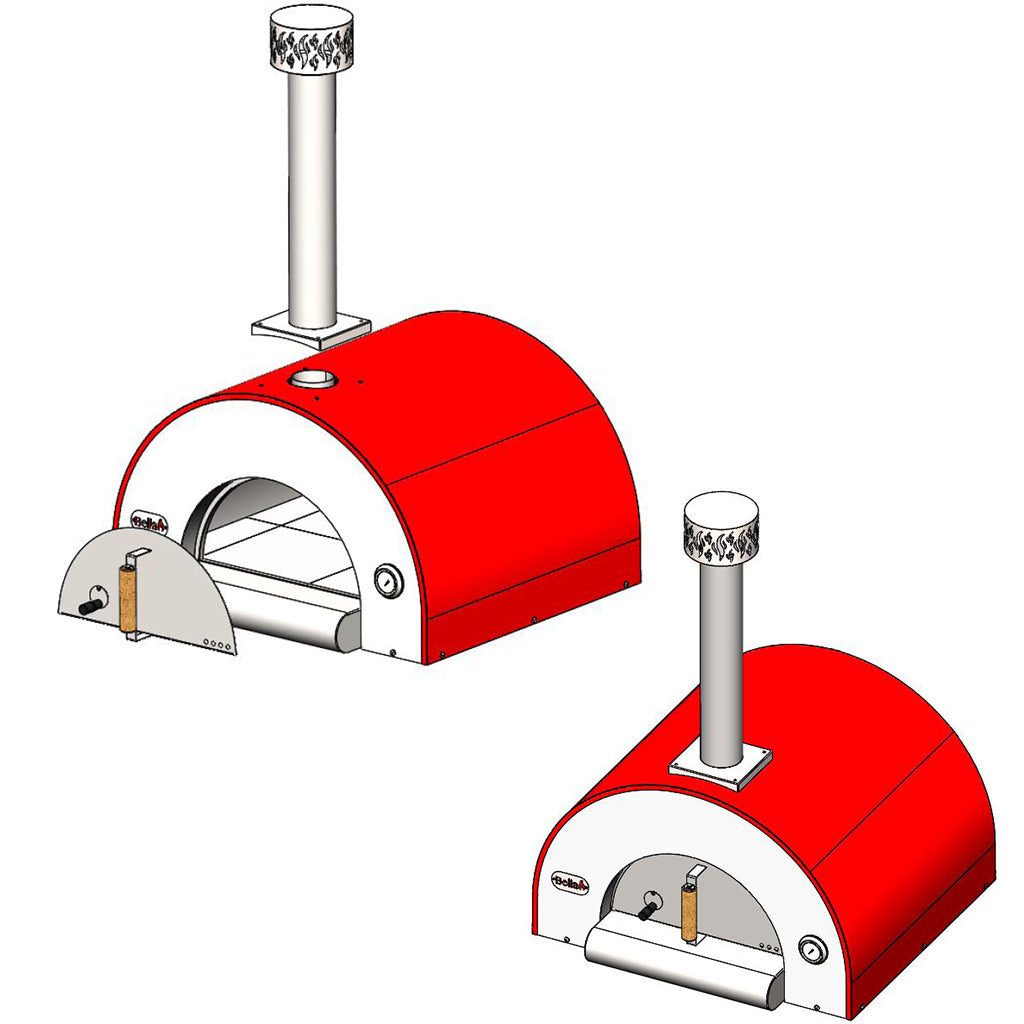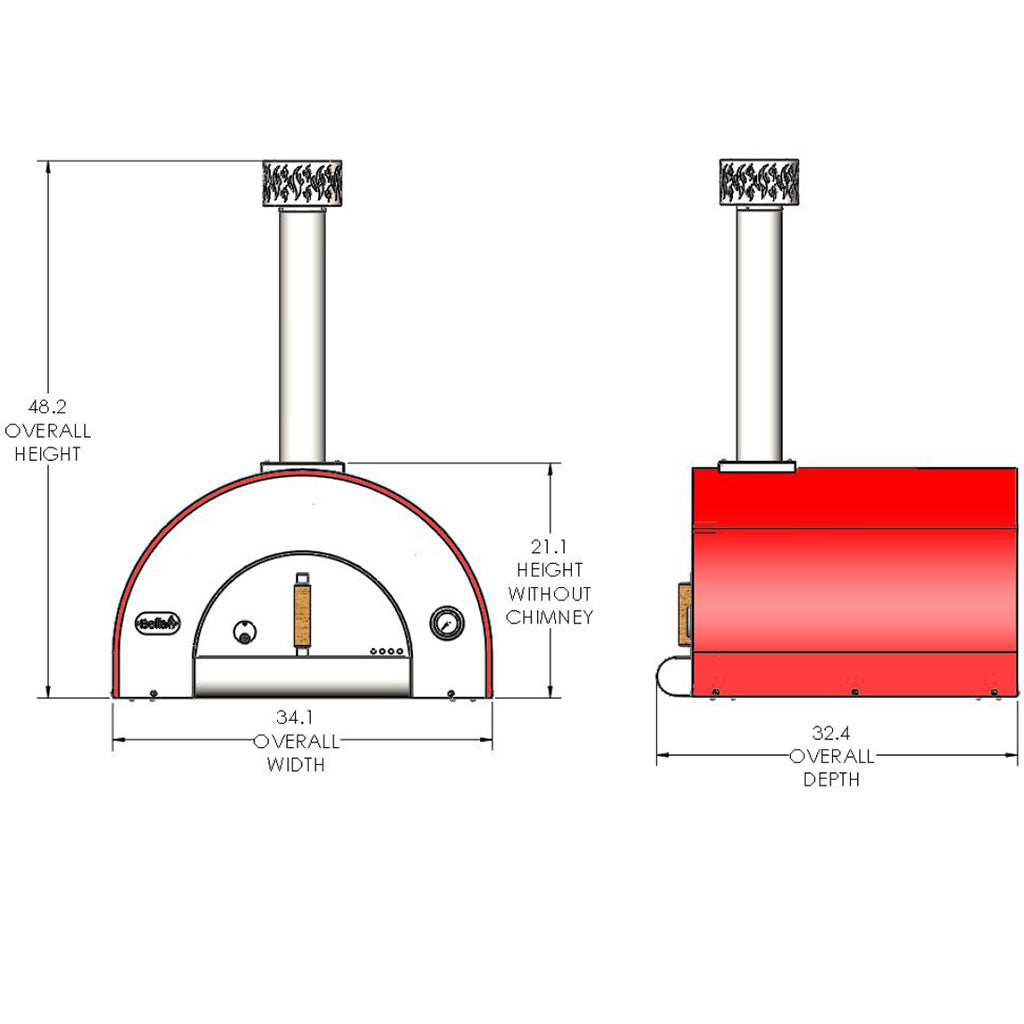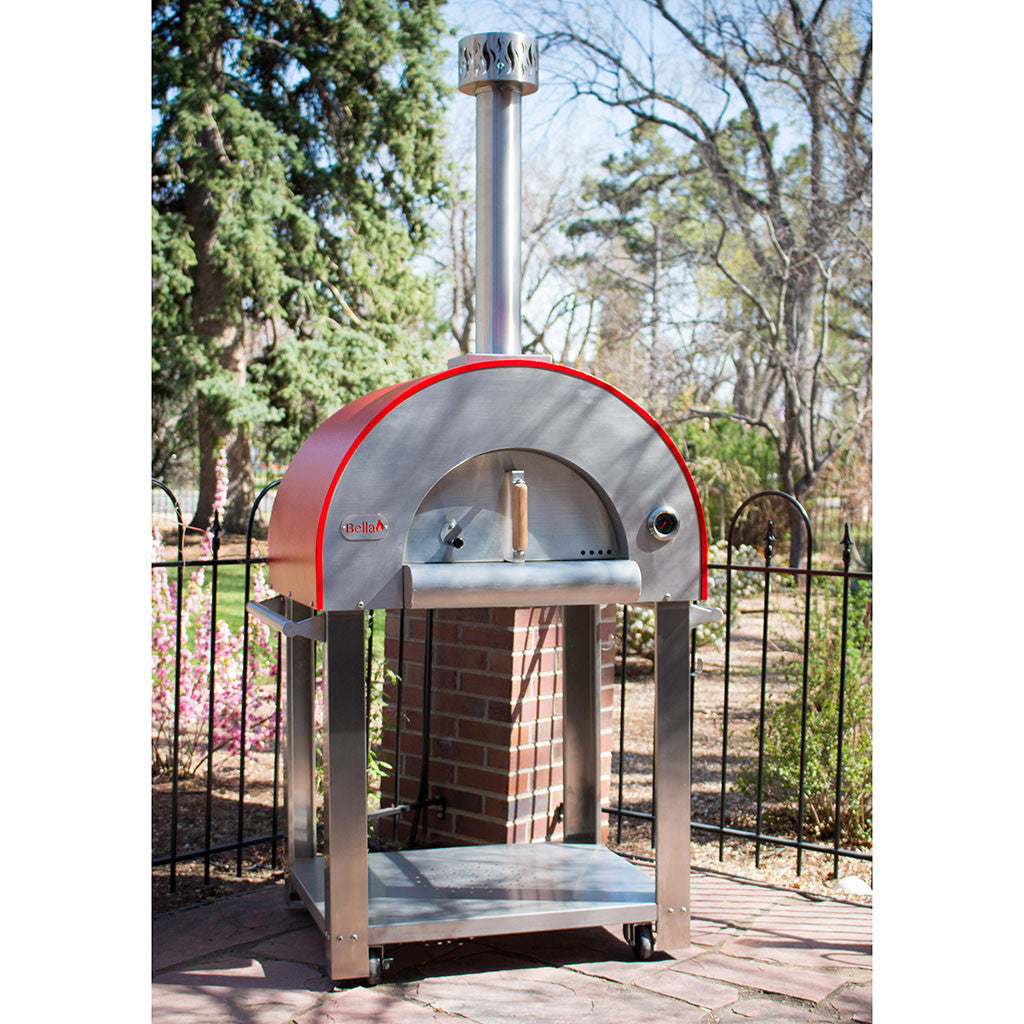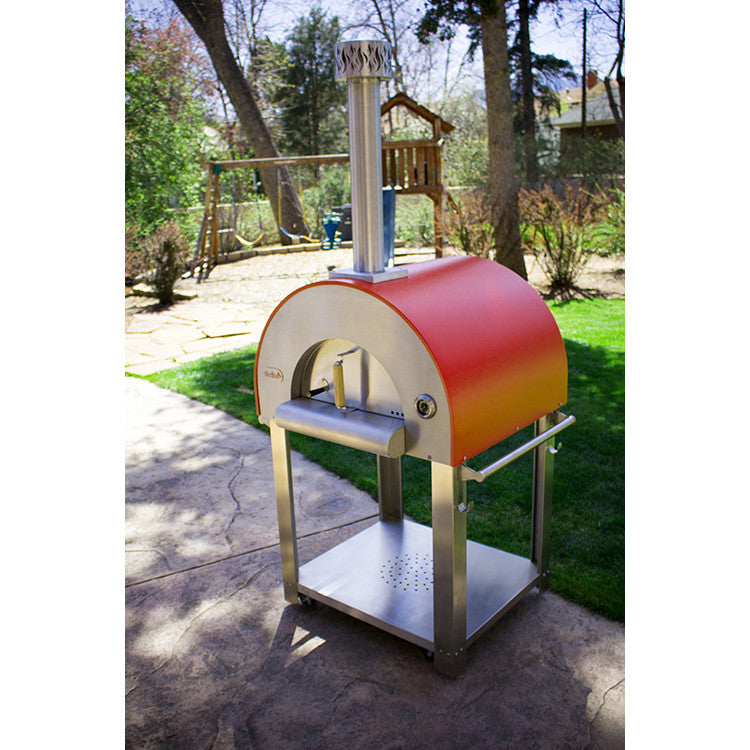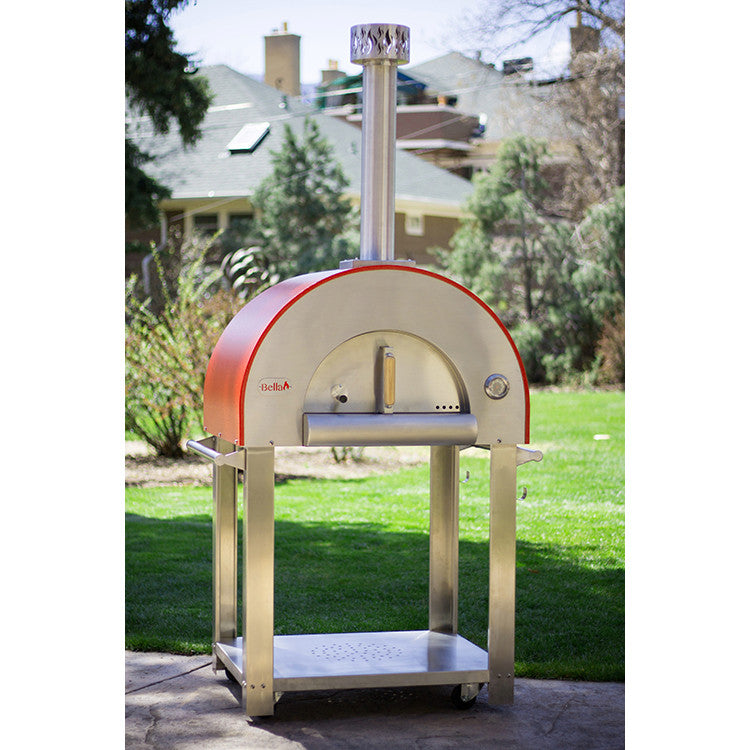 Best Pizza Oven Ever!
Takes about 1 hr. to reach pizza making temp. Cooks a fantastic Neapolitan pizza, crunchy crisp crust in about 90 seconds. Have cooked other dishes using my blue steel pans. Super fast and convenient. Get the laser temp reader!
Excellent Service
I shopped around quite a bit before I went with Firewalker Ovens and I'm glad I did! They had a very competitive price but what really stood out was their customer service. They were very quick to address my questions via email and check in throughout the process Other companies I spoke to almost sounded annoyed to answer my questions. But not Firewalker. I would buy from them again because of their customer service.